October 19, 2020 - 8:50am
Paul D. Kruppa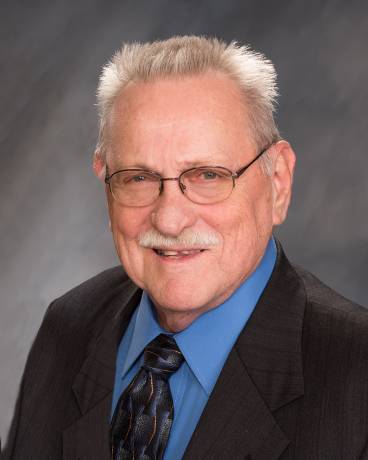 Paul  D.  Kruppa, 78, of Batavia,  passed away on Friday, October 16, 2020 at Strong Memorial Hospital.
Paul was born Saturday, August 15, 1942 in Batavia, a son of the late John and Dorothy (Wetzel) Kruppa.
Paul was an industrial arts teacher for 32 years at the Oakfield Alabama Central School District.  He was a member of Resurrection Parish and a former member of the Batavia Lions Club, where he served as the club's secretary for several years.  He was also the Lions Club district secretary.  Paul loved to golf and was a diehard Cleveland Browns and Los Angeles Dodgers fan.  He was a classic car enthusiast, owning a 1957 Ford Thunderbird which he loved to take to car shows and out for rides.
Surviving are Paul's wife, Joanne (Gaeta) Kruppa of Batavia; sons, David (Robin) Kruppa of Warsaw, Steven (Karen) Kruppa of North Providence, Rhode Island and Kevin Kruppa of Buffalo; grandchildren, Jack (Jessi) Kruppa, Andrew Kruppa, Samuel Kruppa, Marylin Kruppa and Joshua Kruppa and several nieces and nephews.
Preceded in death by his brother, John Kruppa.  
Due to the ongoing COVID 19 pandemic and mandated regulations, Paul's calling hours and Mass of Christian Burial will be held with his immediate family only on Thursday at Resurrection Parish - St. Joseph's Church.  Entombment will be held at St. Joseph's Mausoleum, Batavia.  
In lieu of flowers, memorials may be made to Strong Memorial Hospital Oncology Department, 601 Elmwood Avenue, Rochester, NY 14642 or Roswell Park Comprehensive Cancer Center, Elm & Carlton Streets, Buffalo, NY 14263 or online at https://www.roswellpark.org/.
Please leave a condolence, share a story, or light a candle at www.bataviafuneralhomes.com.
Arrangements for Paul were entrusted to the Bohm-Calarco-Smith Funeral Home, 308 East Main Street, Batavia, (585) 343-5673.