October 28, 2020 - 6:05pm
Thomas L. Stokes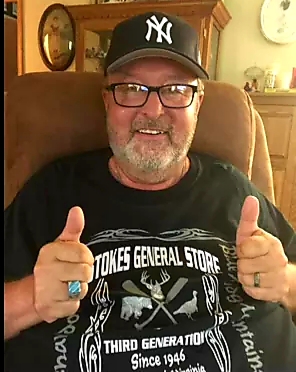 Thomas L. Stokes, age 66, of Batavia, passed away unexpectedly on Monday, October 5, 2020, after testing positive for COVID-19 on October 2, 2020, while a resident at Corning Center for Rehabilitation in Corning, NY.
Mr. Stokes was born on July 28, 1954, in Batavia, son of Donald and Francis Stokes.
A graduate of Batavia High School, Tom worked for Genesee Lumber, was a "Million Dollar Salesman" at Armor Building Supply and last worked at Route 98 Windows and Doors after accumulating over 30 years experience in the window and door industry. Tom was a devoted Yankee fan, a Buffalo Bills and Sabres fan, and enjoyed watching NASCAR. He was a statistician for the Batavia Little League NYS Championship Team of 1982. Tom also loved to travel, watch old movies and listen to music. He was an avid bird watcher and cat lover, and is predeceased by his favorite kitties, Munson, Ebony and Shadow.
Tom is predeceased by his sister, Jacqueline E. Miller who passed away on September 16, 1995
He is survived by his parents, Donald and Francis Stokes of the NYS Veteran's Home in Batavia, NY; sister Terry E. Stokes of Brockport, NY; brother Ted(Barb) Stokes of Holland, Michigan; brother in-law Lloyd Miller of Stafford, NY; former wife and friend, Debbie Harding Stokes of Alexander, NY; cousin Keith(Karen) Grinnell, of Batavia, NY, who were very helpful during Tom's last year of life; and several aunts, many cousins, nieces and nephews. Tom was also a father and grandfather.
Plans for a Celebration of Life will be scheduled sometime in the spring . Burial and a graveside service will be held at the family's convenience.
Memorials may be made to the Genesee County Animal Shelter, 3841 West Main Street Road, Batavia, New York 14020.
Please leave a condolence, share a story, or light a candle at www.bataviafuneralhomes.com.
Arrangements for Tom were entrusted to the H.E. Turner & Co. Funeral Home, 403 East Main Street, Batavia, NY 14020, (585) 343-8868.