November 1, 2020 - 10:13am
Eric Anthony Easton
Mesa, Arizona - Eric  Anthony  Easton, 37 of Mesa, Arizona, formerly of Basom, New York, passed away most tragically on Wednesday, October 28, 2020 as a result of injuries sustained in an accident.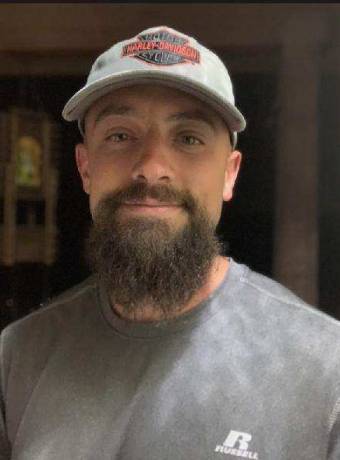 Eric was born September 11, 1983 in Batavia, a son of Gerald Easton and Bernadette Corbelli Easton of Basom. 
Eric was an avid fisherman and enjoyed hunting and riding his dirtbike.
Surviving along with his parents are his brother; Shawn (Nicole) Easton of Byron; his niece; Whitley Easton of Byron; his grandfather; Wilbur (late Julia) Easton of Oakfield; several aunts and uncles including Kathleen Corbelli of Mesa, Arizona with whom Eric was living with. Eric is also survived by several cousins.
There are no prior visiting hours. A Mass of Christian Burial will be held at a later date at St. Padre Pio Parish-Oakfield Worship Site, 56 Maple Avenue, Oakfield. He will be laid to rest in St. Cecilia's Cemetery in Oakfield.   To leave a condolence, share a story, or light a candle, please visit www.burdettandsanford.com.
Eric's arrangements have been entrusted to the Burdett & Sanford Funeral Home, 11 Maple Avenue, Oakfield.