November 2, 2020 - 3:07pm
Allan N. Parkhurst
Batavia - Allan N. Parkhurst, age 88, passed away suddenly while with his family on October 28th, 2020.  He was born in Corry, PA on November 22, 1931 to Norman and Altha Falker Parkhurst.  Allan worked with his father at an early age learning the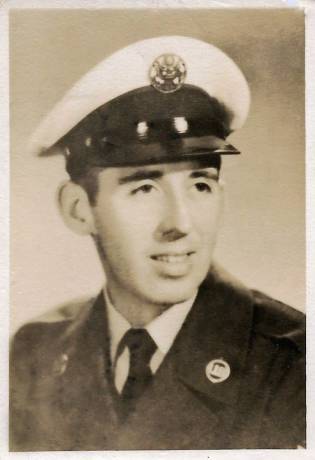 plumbing trade at W.G. Maney in Batavia.  In 1972, Allan retired from the US Air Force after more than 24 years of service working in the military police.  After retirement, he opened the police section at the Batavia VA Hospital and eventually became a pipefitter there.  Allan's second retirement concluded with over 35 years of federal service.  Allan was very passionate about work and continued working for many years as a school bus driver and at Reinhart Enterprises before finally retiring, well into his 70s. 
Allan enjoyed spending time with his family and friends.  As an avid outdoorsman, he loved fishing, hunting, boating, hobby farming, and just spending time out on his property over the years.  Dancing was also one of his favorite pastimes.  While serving his country, Allan enjoyed being able to travel and live in many places all over the world with his family.  Allan's good nature and humor, sometimes creating his own "sayings", was his way of making others smile.
Allan was predeceased by his brother, Merle S. Parkhurst, who passed away in 2018 at age 88.  He is survived by his wife of 63 years, Dolores A. Wojtas Parkhurst of Batavia, NY; daughter, Cheryl (Charles III) Andre of Bethany, NY; son, Bob A. (Wildeana) Parkhurst of Batavia, NY; grandchildren, Charles IV (Laura), Christina (Ryan), and Matthew (Arianna) Andre; Bob A. Jr. and Brice A. Parkhurst; great-grandchildren, Linus and Elizabeth Andre.  Allan was a very devoted husband, father, & grandfather.
There are no prior visiting hours. Private graveside services, along with military honors, will be held in the spring at Pembroke National Cemetery, 1254 Indian Falls Road, Corfu, New York 14036. Memorials may be made to the veteran's organization of the donor's choice. To share a memory, leave a condolence or light a candle in Allan's memory, please visit www.bataviafuneralhomes.com.
Arrangements have been entrusted to the H.E. Turner & Co. Funeral Home, 403 East Main Street, Batavia.