November 4, 2020 - 4:12pm
Hans Moeller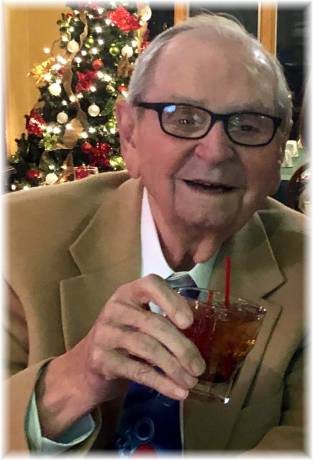 We're sad to share that Hans Moeller, 93, passed away peacefully in his Attica home on October 31, 2020, with his bride of 70 years, Rosie, at his side. He will be celebrated as our beloved watchmaker, jeweler, skier, accordion player, husband, father, grandfather, and friend to all he met.    
Born on December 22, 1926 in Nuremberg, Germany, Hans had a full and joyful life that included unique experiences, challenging hardships, and remarkable journeys.  Hans met his bride-to-be early in life in their hometown and they dated before he was called to war. Despite being seperated and losing all their belongings, Hans and Rosie were reunited and married. Their American dream began when they were invited by a distant cousin who told them "Attica needs a good watchmaker." They came by ship and arrived with a single trunk, the contents of which did not survive the ocean journey. 
Upon arrival in America, Hans' watchmaking aspirations were delayed while he proudly served in the Korean War as an optics specialist until he was honorably discharged due to tuberculosis. Ironic to current times, he found himself quarantined at the VA hospital for 2 years. With a wife to support, the hospital graciously allowed him to practice his watchmaking skills from his room.  It didn't take long for word of Hans' talents to get out and once he was discharged, he and his wife Rosie opened their small shop in Attica which soon became known in Western NY as "Hans Moeller's Jewelers."
Hans and Rosie started a family and raised their children while their business and circle of friends continued to grow and prosper.  Through all that he endured, Hans lived a life of happiness, gratitude, and joy. Hans was gentle, kind, and made sure to entertain all with his accordion, yodels, and stories wherever he went.  Continuing to ski until the age of 85, his accordion has graced ski slopes and airplane aisles from Colorado to the Alps.     
At the age of 62, Hans retired but continued to work part time and repair watches in his home until his eyesight became problematic at the age of 90.  Bill Hardie continues to carry on his legacy at Hans Moeller's Jewelers to this day.  How ironic was it that we lost our beloved watchmaker the day we needed to change our clocks?
Hans was a remarkable man with a life larger than can be conveyed through these words. He overcame adversity and maintained a positive outlook on life that he has passed down to his children, grandchildren, and all who were lucky enough to know him. Hans is survived by his bride Rosemarie, daughter Sue and Steve Mazmanian, son Bob and Vicki Moeller, and grandchildren Rick and Erica Moeller.
Hans was proud to be a member of the American Legion Harder-O'donnell Post 734 and a 65-year member of the Attica Lions Club, where of course his favorite event was the annual German Fest.  In lieu of flowers, donations can be made in his honor to:
  Attica Lions Club / Ted Harding
  PO box 6, Attica 14011
A celebration of Hans' life is postponed due to COVID-19.  In the near future, we look forward to raising a glass (likely a Manhattan - Hans' favorite) in his honor with all who loved him. For more information please call (585) 591-1212 or to leave a message of condolence visit www.marleyfuneralhome.com. Arrangements completed by Marley Funeral Home, LLC. 135 Main Street, Attica, New York 14011.