November 6, 2020 - 1:04pm
Adam Hildebrant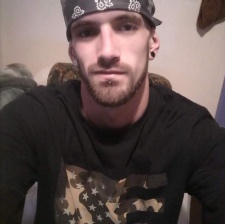 Adam Hildebrant, 30, of Dawsonville, Ga., formerly of Batavia, NY, passed away suddenly on Oct. 19, 2020.
Adam was born on July 29, 1990 in Medina, NY, to Penny (Stiver) and the last Douglas Hildebrant. Adam was full of life and loved by everyone he met. He would do anything for anyone and had a heart of gold.
He loved to fish and take nature walks when he got the chance. His sarcastic charm and love of life will be missed by everyone.
Adam was predeceased by: his father, Doug; his paternal grandparents, Clair and Martha Hildebrant; his aunts Linda Roll and Pauline Hildebrant; as well as his uncle Darell Roll.
He is survived by: his mother, Penny Hildebrant; maternal grandparents Raymond and Betty Stiver; uncles Bruce (Kerry) Stiver; Barney (Phyllis) Hildebrant and Steven Hildebrant; siblings Stephanie (Hildebrant) Bedard, Erich (Amanda) Hildebrant, and Madeline Lancerio; nieces and nephews Joseph, Jacob, Jocelyn and Justine Bedard, Arianna and Gillian Hildebrant; as well as cousins Tori (Michael) Taddonio and Laci Stiver.
No service details are available at this time.