November 8, 2020 - 1:00pm
Anne Marie Moore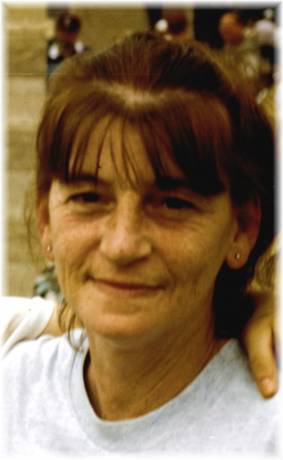 Anne Marie Moore, suddenly passed away Friday November 6, with her loving husband by her side. Anne is predeceased by her children Lisa and Patrick Moore; father Earl E. Gilbert; sister Patti Zigrossi father -in-law Leon Moore Sr and brother-in-law Andrew Zigrossi.
She is survived by her adoring husband Leon Moore Jr of Elba; mother Myrtle Gilbert; daughters Mary Moore (Lisa Carter) of Hilton Leanne Moore-Lickfield (Kris Lickfeld and his daughter Sophia) of Olean granddaughter/babycakes  Isabella George, grandson Abraven and great friend Cheryl Totten. 
Anne was born February 6, 1952. Anne worked within the Elba school district, providing multiple services to the people in the community that she so loved. 
She deeply loved her husband of nearly 50 years. They loved sipping on coffee and playing board games every morning. They took many countryside car rides together. The love that they shared was known to all who know them. They created countless memories that will never be forgotten, shared an epic love that will never end. She will forever be his bride and will always be his Annie. 
She was her children's biggest cheerleader even after the sports were over. She was the family's true pillar of strength. 
Anne was adored by all. She was often found in the kitchen cooking and baking for her family and friends. She took great pride in the food that brought the ones she loved together. Anne would have walked to the ends of the Earth for those in need. 
The family would like to extend great thanks to the Elba Volunteer Fire Department for their extraordinary effort and great care they provided.
Friends are invited to call on Tuesday, November 10, 2020 from 4 to 8 PM at Gilmartin Funeral Home & Cremation Company, Inc. 329-333 West Main Street, Batavia, New York 14020. A Celebration of her Life will be held privately. She will be laid to rest in Machpelah Cemetery, LeRoy.
Please note the Funeral Home will be operating at 33% capacity per state guidelines. New York State requires those in attendance to adhere to the social distancing guidelines and face coverings are mandatory. Thank you for your cooperation.
In lieu of flowers, memorials may be made to the Elba Volunteer Fire Department, 4 South Main Street, Elba, NY 14058. For more information please call (585) 343-8260 or to sign a message of condolence please visit www.gilmartinfuneralhome.com. Arrangements completed by Gilmartin Funeral Home & Cremation Company, Inc. 329-333 West Main Street Batavia, New York 14020.