November 9, 2020 - 3:53pm
Sarah A. "Sally" Harding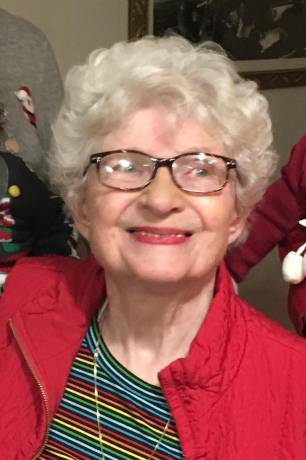 Sarah A. "Sally" Harding, 88, of Attica, passed away peacefully under the loving care of many volunteers and family on Sunday, November 8, 2020 at Charlotte House in North Java. She was born January 29, 1932 in Batavia to the late Edward and Alice (Costello) Ostertag. She is preceded in death by her beloved husband Gordon "Gub" Harding and brother Jack Ostertag.
Sally was local business owner of Attica Furniture, the founder of Parsons Place Christian bookstore and Bloomz Florist, a devoted Christian and member of Sts. Joachim & Anne Parish, and the author of Rise Catholic Women. Sally was involved in many clubs including Sunshine Senders and countless other charitable organizations. Sally loved people and people loved her.
She is survived by her children Deborah Harding Stokes of Alexander, Jan (James) Latello of Darien, Ted (Nancy) Harding of Batavia, Kay (Bill) McDonald of Batavia, Tom (Rhonda) Harding of NC, Mary Alice "Chaz" (Jeff) Loucks of Attica, Mike (Tina) Harding of Attica, 17 grandchildren, 13 great-grandchildren, and with many nieces and nephews.   
Friends are invited to join the family for an 11:00 AM on Mass of Christian Burial on Thursday November 12, 2020 at Sts. Joachim & Anne Parish, 50 East Ave, Attica, NY 14011. She will be laid to rest in St. Vincent's Cemetery, Attica.
In lieu of flowers, memorials may be made to the Sts. Joachim & Anne Parish, 50 East Ave, Attica, NY 14011 or to Charlotte House, 4316 NY-98, North Java, NY 14113. For more information please call 585-591-1212, or to leave a message of condolence, please visit www.marleyfuneralhome.com. Arrangements completed by Marley Funeral Home, LLC, 135 Main St., Attica, New York 14011.