November 30, 2020 - 5:19pm
Thomas W. Schumacher
posted by
Ronald Konieczny
.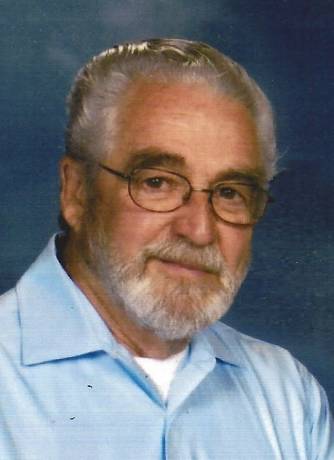 Thomas W. Schumacher, 80 of Akron, passed away unexpectedly on Saturday (November 28, 2020) at Millard Fillmore Suburban Hospital.
He was born July 18, 1940 in Batavia, NY, son of the late Francis and Arline Staebell Schumacher
Tom was a U.S. Army Veteran, serving his country from 1957-1960. He was employed by Strippit in Akron for over 45 years prior to his retirement. Tom enjoyed woodworking and over the years made over 50 jewelry boxes for family and friends. Most of all, he enjoyed his family especially his grandchildren who will have many memories of him roller blading, camping and spending special times with them.
Survivors include his loving wife, Sharon Lederhouse Schumacher of Akron. Children, Wayne (Cheri) Schumacher of Akron, Pebbles (Michael) Hess of North Carolina, Paul (Michelle) Schumacher of Florida, Katherine (Charles) Turner of Alden, Andrea (Ron) Dawydko of Akron and Angela (William) Earle of Akron. Siblings, Francis (Norma) Schumacher of Akron, John (Karen) Schumacher of Akron, Teresa (Richard) Warner of Akron, Joseph (Cheryl) Schumacher of Cheektowaga and Anthony (Mary Jo) Schumacher of Akron. Also survived by son in-law, Brian Blakeslee, 24 grandchildren, 10 great-grandchildren, nieces and nephews.
He was the father of the late Darlene Blakeslee and brother of the late Marie Schumacher.
Family and friends are cordially invited to share thoughts, condolences and fond memories on Wednesday (Dec. 2nd) and Thursday (Dec. 3rd) from 2-4pm & 6-8pm at the J. LEONARD McANDREW FUNERAL HOME, LLC, 32 John St., Akron. A Mass of Christian Burial will be celebrated Friday, 10am at St. Teresa's R.C. Church, 5771 Buell St., Akron.
Please be understanding of the possible wait times to enter the funeral home due to covid-19 regulations.
Burial with military honors will be held in St. Teresa's Cemetery.
Memorial contributions in his memory may be made to the Newstead Fire Dept., 5691 Cummings Rd., Akron, NY 14001. Expressions of sympathy may be shared with the family at: www.mcandrewfuneralhomes.net.
ARRANGEMENTS WERE ENTRUSTED TO THE J. LEONARD McANDREW FUNERAL HOME, LLC, 32 JOHN ST., AKRON, NY 14020. RONALD KONIECZNY II, DIRECTOR.