December 7, 2020 - 8:34am
Donald A. "Magoo" Suozzi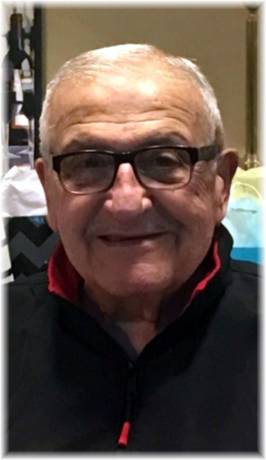 Donald A. "Magoo" Suozzi , 86, of Batavia passed away unexpectedly on December 4, 2020 at the NYS Veterans Home in Batavia where he was receiving short term rehabilitative care. He was born in Batavia in 1934 to Daniel and Jenny Teresi Suozzi. Don was fortunate to be raised by his father "Danny Boy" and his loving Uncle Joe Teresi after his Mother's untimely death. His Grandparents, Aunts, Uncles and Cousins meant the world to him throughout his life.
Early on Don "Magoo" was the co-owner and operator (along with his Uncle Joe) of the New Hamilton Hotel. The people he met there gave him a lot of colorful material for the stories he enjoyed telling his family and friends. After the closing of the hotel, Don began a career as a car salesman. He worked for Charlie Mancuso at both Cousins and Mancuso Motors in Batavia. To this day people still say "He sold me my first car!" 
In his retirement years Don could be seen at Daily Morning Mass at Ascension Parish, McDonald's for coffee and at Southside Deli to get his lottery tickets. As of late, his best friend Sootie had become his chauffeur. 
Don was loved dearly by his wife Rosemarie (Natolie) and three daughters; Donna Suozzi, Jacqueline (Thomas Balestra) Suozzi and Janice Della Penna and her cherished daughters; Papa's World -Danielle Jo and Gabrielle Rose Della Penna. Also surviving are Don's brother-in- law and sister-in-law Robert and Carol Frongetta along with their two sons Michael and Mark Frongetta  and their families.
The three most important things to Don were Faith, Family and Friends. Please remember Don in prayer and memorable stories.
Services will be held privately and He will be laid to rest in St. Joseph's cemetery.
In lieu of flowers, Memorial Donations may be made to Notre Dame High School 73 Union Ave, Batavia, New York 14020 or Ascension Parish 19 Sumner St., Batavia, New York 14020. For more information please call (585) 343-8260 or to sign a message of condolence please visit www.gilmartinfuneralhome.com. Arrangements completed by Gilmartin Funeral Home & Cremation Company, Inc. 329-333 West Main Street Batavia, New York 14020.