December 14, 2020 - 2:19pm
Madeline Ann Sorensen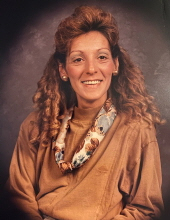 Madeline Ann Sorensen, 73, of Clermont Florida, passed away on December 10th, 2020. She was born in Batavia, New York on September 19th, 1947 to Samuel and Josephine Zito Paladino. She was married to Wallace Sorensen on March 10th 1972. Together they resided in Leroy, New York for 26 years and happily moved to Florida and called Clermont home for 22 years . 
Madeline was a giver more than a taker. She always put her children and grandchildren before herself. She was beautiful and wise. She raised her children to be kind, soft spoken, honest, confident and loved. She could be stubborn, yet had a witty sense of humor about her. She never missed any of her children's or grandchildren's sporting or dance events. The smile on her face while her grandchildren and children performed was priceless. Whatever her children or grandchildren needed, she provided. She had compassion like no other. Her purpose in life was to be the best wife, mother, grandmother, sister and friend that she could be. 
Madeline loved the beach even though she would only go in the water waist high. She loved the warm Florida sunshine. One of her favorite places to go with family was SeaWorld where she was a pass-member since 1999. She was the ultimate caregiver. She traveled back to New York many summers to take care of her grandson while her daughter and son in law were at work. They had a very special bond she would show him how to cook and they would laugh together. 
Madeline and her husband cared for their twin granddaughters since birth, when their parents were at work. She enjoyed teaching her granddaughters how to cook and bake. They did arts and crafts together. She shared the closest bond with her grandchildren and was so proud of them as well as her own children. When her husband Wally was sick in the hospital 6 years ago, she learned how to pump gas and drive the highways for the very first time. Her favorite place to be was at home with her husband or out doing things with him and family. 
Madeline loved spending time with her children and grandchildren and family it was everything to her. She complimented strangers. She never raised her voice in anger. She was an observer and always knew what was best for her family. 
Madeline was preceded in passing by her brother Richard Paladino. Her legacy of love and grace will live on in the hearts of her Loving husband Wallace Sorensen, her daughter, Deborah (Daryl) Hamler. Her son Michael (Amy) Sorensen. Grandchildren Daryl Richard Hamler, Makayla and Makenna Sorensen. Siblings Ronald (Elaine) Paladino, Robert (Ellen) Paladino, Roger (Cathy) Paladino, Michelle (Michael) Beer, and Raymond (Anne) Paladino, Aunt Mary Barone and several nieces, nephews, and cousins. 
Madeline will be greatly missed by all who loved and adored her. Her memory will always live on in the hearts of many. Her legacy lives on in the lives of her wonderful husband, children, grandchildren, friends and family. Let us pay our respects to Madeline with love, grace, forgiveness and compassion. This is what she would love to see continue while she smiles on us from above. 
We will love and miss you until we meet again in the stars. Then our laughs will echo for eternity. Journey in peace beautiful Madeline Ann Sorensen. We love you forever. 
In lieu of flowers, donations may be made to the family to assist in covering medical costs during this trying time. Click here to share a memory: https://www.brewerfuneral.com/obituaries/Madeline-Ann-Sorensen?obId=19269432#/obituaryInfo