December 15, 2020 - 4:07pm
​Roger Lee Kimmel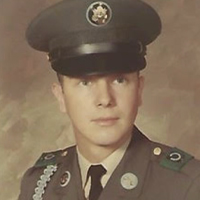 Roger Lee Kimmel, 77, of Corfu, passed away Monday, December 14, 2020, at Premier Genesee Center, Batavia.
Roger was born on February 11, 1943, in Batavia, a son of the late Elmer D. and Evelyn D. (Phillips) Kimmel. He was predeceased by his granddaughter Aubrey Kimmel.
Roger graduate from Corfu High School, the Class of 1961. He was drafted during the Vietnam War, serving from 1966 to 1968 as a Sergeant in the United States Army. Roger worked for Sheet Metal Workers LU #71 of Buffalo from 1961 to 2001. He was a Life member of the Corfu Hook and Ladder Company #1, serving as Chief for 9 years.
Surviving is his beloved wife, Suzanne E. (LaVarnway) Kimmel; his children, Steven R. Kimmel, Tracey J. (John) Durzewski, Jennifer L. (Dean) Eck, Lori A. (Dan) Stiles and Brian M. (Magen) Kimmel; grandchildren, Coty Kimmel, Jensen Sukhenko, Brady Kimmel, Caleb Kimmel, Christopher Durzewski, Corey (Shania) Durzewski, Theresa Durzewski, Kevin Durzewski, Jayden Eck, Jacob Stiles, Megan Stiles, Chayce Stiles, Bradley Kimmel, Vincent Kimmel and Matthew Schuh; great grandchildren, Arya Kimmel and Lucius Durzewski; siblings, David (Linda) Kimmel, Ronald (late Bonnie) Kimmel and Dorothy (Robert) Smith. Several nieces and nephews and many friends also survive.
A Celebration of Life will take place at a later date. In lieu of flowers, memorials may be made to the Corfu Hook and Ladder Company #1 or directly to the family. Arrangements were made by C. B. Beach & Son Mortuary, Inc., 4 East Main Street, Corfu.
"Roger was loving husband, father and grandfather. He grew up on a farm and for all of his life, worked hard on everything he did. He loved to tease everyone. He had a dedication to serving his community and instilled a love for family. He will be greatly missed."