December 24, 2020 - 8:56am
Reverend Carl Hepler Bish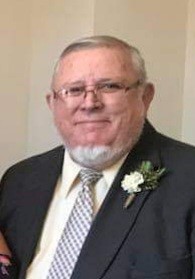 Reverend Carl Hepler Bish, 80, went to be with his Lord and Savior on Tuesday, December 22nd. He was the husband of Joanne (Camburn). Carl and Joanne were married on September 1, 1962, celebrating 58 years of marriage. He was born in Hawthorne, PA on March 21st, 1940, son of the late Ott and Myrtle Hepler Bish.
In addition to his wife, Carl is survived by four children, Barbara (Thomas) Pagels of Eustis, FL, Carl (Shelly) Bish Jr of Marathon, FL, Carilyn (Matthew) Raymond of Monroe, NC, Christina (John) Lacey of Oakfield. He is also survived by twelve grandchildren, Crystal (Patrick) Mitchell, Thomas (Amanda) Pagels, Travis (Abby) Pagels, Carl (Chelsea) Bish III, Adele Bish, Rachael Castaneda, Landon Bish, Trenton (Olga) Raymond, Elisa (Joshua) Bosworth, Nick (Elizabeth) Raymond, Andrew Lacey, Alexandra Lacey, five great grandchildren and many nieces and nephews.  Also surviving is his sister, Anna (George) Frederick of Depew.
Carl was predeceased by siblings June Matson, Jane Bish, Mable Bish, Erma Bish, Loretta Glaze, Darl Bish and Jack Bish.  
Carl graduated with Bachelor's Degrees from Philadelphia College of Bible and Elizabethtown University.   He received his Master's Degree in Education from SUNY Albany.  Early in his teaching career he taught at Bethlehem Central School in the Albany area.  Carl was instrumental in beginning one of the first New York Christian Schools in 1965.  In 1973 Carl was ordained into the ministry and moved his young family to Batavia, NY to start Calvary Baptist Church, located on Galloway Road.  Rev. Bish had a passion for Christian Education and in 1976 began Genesee Christian Academy as a ministry of the Church.  Rev. Bish was one of the founders of the New York Association of Christian Schools, which helped to organize and establish many Christian schools throughout New York State.  Rev. Bish also helped to organize New Yorkers for Constitutional Freedoms, an organization that promotes and defends the first amendment rights in Albany.  Rev. Bish is remembered by many in the community for hosting fish and game dinners at the church. Pastor Bish, as many of his parishioners affectionately called him, retired from the pulpit of Calvary Baptist Church in 2003 and remained Pastor Emeritus until his passing. Over his years in Batavia, Pastor Bish was rewarded by seeing the positive impact of his ministry in the lives of many in Genesee County. 
There will be no prior calling hours. Funeral Services will be held privately for the family.
In lieu of flowers donations may be made to the Rev. Carl Bish Memorial Fund, Calvary Baptist Church, 3515 Galloway Road, Batavia, NY 14020.  For more information or to leave a message of condolence please visit www.gilmartinfuneralhome.com. Arrangements completed by Gilmartin Funeral Home & Cremation Company, Inc. 329-333 West Main Street, Batavia, New York 14020.