December 24, 2020 - 9:55am
Marilyn B. Thurau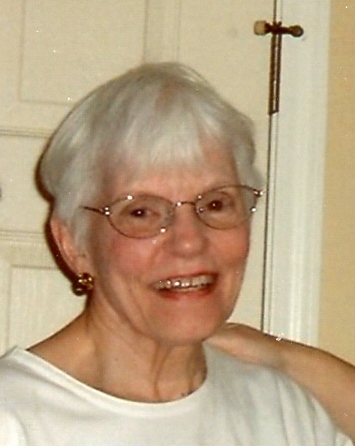 Batavia - Marilyn  B. Thurau, 89 of Batavia,  passed away on Monday, (December 21, 2020) at Conesus Lake Nursing Home in Livonia.
Mrs. Thurau was born January 21, 1931 in Gloversville, a daughter of the late Franklin and Catherine (Havelaar) Brown.
Marilyn was a graduate of Batavia High School and thereafter the State University College for Teachers at Buffalo. She taught Elementary Art in the Batavia School System in the 1950s. She was a bridal consultant at C.L. Carr Department Store from 1981-1988.
She was a member of St. James Episcopal church, a past member of the Altar Guild, past member of the Vestry, and former Sunday School teacher. A past member of the Genesee Memorial Hospital League and past member of the YWCA Board of Directors.
Marilyn is the wife of the late Don M. Thurau; mother of the late Sara (late Ray) Rogers; and sister of the late Joan (late Dean) Dymond.
She is survived by her daughters, Beth (Bernard) Newhard of South Dennis, Mass., and Carrie (Eric) Kress of Livonia; grandchildren, Abigail, Samantha, and Erin Kress, Bridget and Patricia Newhard, and Terese Rogers.
There will be no visitation. A funeral service will be held at a date to be announced at St. James Episcopal Church. Mrs. Thurau will be laid to rest in the St. James Columbarium. In lieu of flowers, those wishing may make memorial contributions to St. James Episcopal Church, 405 East Main Street, Batavia, New York 14020.
Arrangements for Marilyn were entrusted to the H.E. Turner & Co. Funeral Home in Batavia. Please leave a condolence, share a story, or light a candle at www.bataviafuneralhomes.com.