January 1, 2021 - 3:20pm
Joseph J. Versage Jr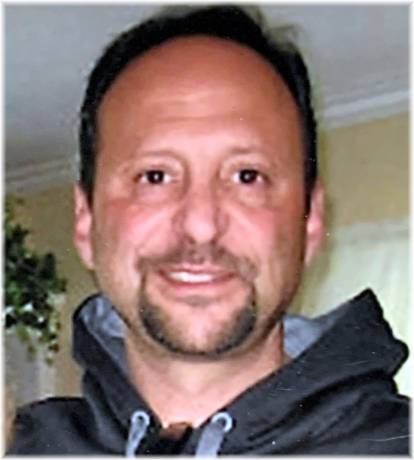 Joseph J Versage Jr, age 58, of Conesus, passed away due to complications from COVID-19 on December 30th, 2020 at Strong Memorial Hospital in the arms of his wife. He was born on September 10th, 1962, in Batavia, son of the late Joseph Versage and Bonnie Versage of Batavia. Joe was a graduate of Batavia City Schools and The University at Buffalo. On July 28th, 2001, he married his best friend, Stephanie Versage, who survives him. To know Joe was to love him. He was known for his infectious laugh, goofy smile, knack for coming up with a nickname that stuck, and his ability to make you feel like you were the most important person in the room when you were in his presence. Joe lived life to the absolute fullest and found joy in everything he did. From boating, to riding motorcycles, to coaching his sons' hockey and baseball teams, he never stopped moving. As a father, Joe raised his 4 children with unconditional love. He was always involved in every aspect of their lives and made sure to take the time to lend an ear or a shoulder to cry on. He was the foundation and true embodiment of family.
He is predeceased by his father, Joseph J. Versage Sr. of Batavia, Uncle Larry and Aunt Beverly Williams of Batavia, Uncle Frank Versage of Warsaw, Uncle Tony and Aunt Becky Versage of Bath, and cousin Michael Versage of Warsaw.
He is survived by his wife, Stephanie of Conesus, his children, Kristen (Nick) Pribanich of Raleigh, NC, Justin (Stephanie) Hilt, of Conesus, Colin Hilt of Norfolk, CT, and Adrian "AJ" Versage of Conesus, his grandson or, "little buddy", Waylen Hilt of Conesus, his mother, Bonnie Versage of Batavia, brother, John (Theresa) Versage of Batavia, sister, Stacy (Mark) Marzello of Cheektowaga, cousins, Michelle Williams of Batavia, Laurie Williams Comer of Batavia, Teal (Tim) Abel of Carthage, his in-laws, Charlie (Lorraine) Allmaras, brother-in-law, Stephen (Vicky) Allmaras, sister-in-law, Jodi (fiancé Doug Turner) Elkins, and brother-in-law, Chuck Allmaras, all of Colorado, nieces and nephews, Kara, Dylan (Katie), and Mason Versage, Arianna Marzello, Sean (Neha Wickramasekaran), Derek, and Cameron Comer, Jacob and Jessie Elkins, Merlin Allmaras, his boating family, camping family, hockey family, Dribbles family, and countless others who were lucky enough to call him, friend. The family would like to take a moment to thank and recognize the amazing team at Strong Memorial Hospital for their exceptional and compassionate care for Joe.
Due to COVID-19 restrictions, a private family memorial service will be held at Gilmartin Funeral Home & Cremation Company, Inc., 329-333 West Main St., Batavia, NY 14020.
In lieu of flowers, the family would ask that you consider donating to the American Red Cross as a tribute to those who were able to selflessly give to Joe while in the care of his team at Strong. To leave a message of condolence visit www.gilmartinfuneralhome.com. Arrangements completed by Gilmartin Funeral Home & Cremation Company, Inc. 329-333 West Main Street, Batavia, New York 14020.