January 5, 2021 - 2:07pm
Suzanne R. Boorom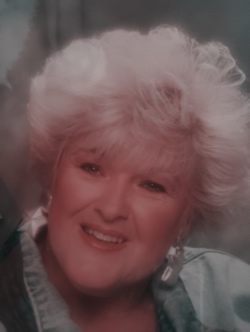 Suzanne R. Boorom, age 83, of Batavia, NY, passed away Dec. 30, 2020 at United Memorial Hospital, Batavia, NY, from complications of COVID-19.
Suzanne was born in Illinois on Dec. 20, 1937. Daughter of the late Gerald and Geraldine Ruckle. She is predeceased by her husband Robert K. Boorom (1985) and Donald Kahm, her loving partner of many years.
Suzanne is survived by her daughters Cindy Gilbert and Bonnie (Brian) Phillips, both of Batavia, NY. Also her loving grandchildren: Breanne (Andrew) Thornton Harer, Erik Thornton, Keyrsten Wilde, Austin Oklevitch, and Daniel Gilbert; great-grandchildren Logan, Lathan and Lanah Thornton Harer, Dustin Morgan, Jordan Morgan Gilbert and Imogen Thornton.
Suzanne attended the University of Missouri and Genesee Community College where she earned her degree in Applied Science with a Certification in Gerontology. Suzanne was a Flight Attendant for American Airlines and also was the Assistant Caretaker of the Genesee County Fish and Game Association. Many members remember her for her Susie's Snack Shop days.
She was known for her love of sunshine and spent many of her retirement years at Saddlebag Lake Resort in Florida.
Suzanne was deeply loved by all that knew her. Her outer beauty was very visible and her inner beauty shined as well. She was known for her love of life,her amazing scene of humor and her numerous R-rated jokes. She always had a smile and filled the room with laughter. She is known by many as Sweet Sue.
Suzanne spent her last nine months residing at the LeRoy Village Green. She was touched by so many compassionate and loving caregivers in her short time there.
There will be no calling hours, she will be lain to rest at the East Pembroke Cemetery at a later date. Memorials can be made to the family Bonnie Phillips, 656 E. Main St., Batavia, NY 14020 to assist her daughter Cindy's battle with Alzheimer's dementia.