January 9, 2021 - 11:22am
Mrs. Sedra Clare Stockton Hyde
Batavia- Sedra Clare Stockton Hyde, age 82, of Batavia, passed away on Wednesday, January 6, 2021 at the LeRoy Village Green Nursing Home.
She was born on March 19, 1938, in Batavia, a daughter of the late Burton and Britta Bird Stockton.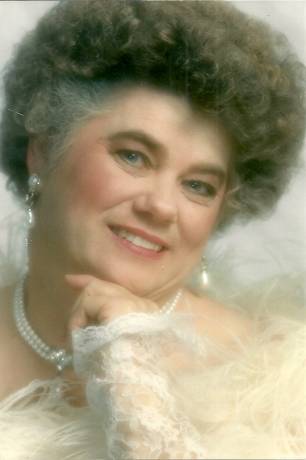 Sedra had a beautiful smile that would light up a room as well as an unmistakable laugh. She had a special love for her Grandchildren & ALL Babies.
She married the love of her life Fred L. Hyde on March 23, 1957. Surviving along with her husband are her children; Tambra (Tammy) Hyde Kendall of Ft. Worth, Texas, Thomas (Laura) Hyde of Attica, Troy Hyde of Batavia and Teal (Marc) Langmaid of Byron; 11 grandchildren; 18 great-grandchildren; her brother; Stefan (Judy) Stockton; brother-in-law; Ralph Hyde; sister-in-law; Joanne Hyde and many nieces and nephews.
She is predeceased by her infant grandson, Thomas Hyde Jr., father-in-law and mother-in-law; Fred L. Hyde, Sr. and Mildred Chandler Hyde; brothers-in-law; Charles Kuehl, Richard Hyde, and William Reiss and her sisters-in-law; Juanita Hyde, Joyce Kuehl, and Marjorie Reiss.
Sedra's Lifelong Best Friend Beverly McAllister was with her at LeRoy Village Green and they passed away 9 days apart with Beverly passing on December 28, 2020. They were together until the end & they are now together in Heaven.
Friends may call on Wednesday, January 13, 2021 from 10 a.m. to 12 p.m. at the H.E. Turner & Co. Funeral Home, 403 East Main Street, Batavia where services will immediately follow visitation. She will be laid to rest in West Bethany Cemetery. Memorials in Sedra's name may be made to St. Jude Children's Research Hospital, Memorial Processing, 501 St. Jude Place, Memphis, TN 38105-9959.
To leave a condolence, share a story or light a candle in Sedra's name, please visit www.bataviafuneralhomes.com.
*Please note that the funeral home capacity is 25 people. Facial coverings and social distancing are required. Please be prepared to wait outside. We appreciate your consideration and cooperation*