January 11, 2021 - 1:59pm
Doris M. Boyce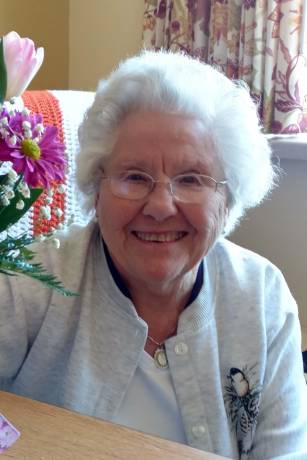 Doris M. Boyce, 95, of Le Roy, passed away Tuesday night, January 5, 2021, due to complications from Covid-19.  She was born April 14, 1925 in Batavia, the oldest child of the late Cecil and Mary (Linsler) Goodemote in Batavia, where she lived most of her life.  She was preceded in death by her loving husband of nearly fifty years, Olin R. Boyce, and her two brothers, Robert Goodemote of Erie, PA, and Edward Goodemote of Lakeland, FL.
Doris worked with her husband as the bookkeeper for his automotive repair business, Olin Boyce Auto Service, for more than twenty-five years.  Together they enjoyed socializing, with friends and family, especially their grandchildren, traveling, boating, camping, and ballroom dancing to the Big Band music of the forties.  Doris also pursued several hobbies, including gardening, needlecraft, and baking.  Throughout her life she was a fervent member of St. Joseph and St. Mary's Roman Catholic Churches.
She is survived by her sister, Marian (Walter) Lamka, of Summerville, SC, her children, Kathleen (William) Steinauer of Encinitas, CA, Patricia Hartley of Le Roy, and John (Linda) Boyce of Bergen, five grandchildren, seven great-grandchildren, two great-great-grandchildren, and many nieces and nephews.
A private Mass of Christian Burial will be celebrated at Our Lady of Mercy Parish, St. Peter's Church of Le Roy on Saturday, January 16, 2021 at 11:00 a.m. EST.  The service will be live streamed on the parish website at www.ourladyofmercyleroy.org.  A Celebration of Life by her family and friends will be scheduled at a future date.  Interment will be at Saint Joseph Cemetery and Mausoleum in Batavia. 
In lieu of flowers, the family suggests donations to the charitable giving organization or food bank of your choice, to help those struggling during the pandemic.  For more information please call 585-343-8260, or to leave a message of condolence please visit www.gilmartinfuneralhome.com. Arrangements completed by Gilmartin Funeral Home & Cremation Company, Inc. 329-333 West Main Street Batavia, New York 14020.