January 15, 2021 - 10:51am
Dorothy C. Berkoski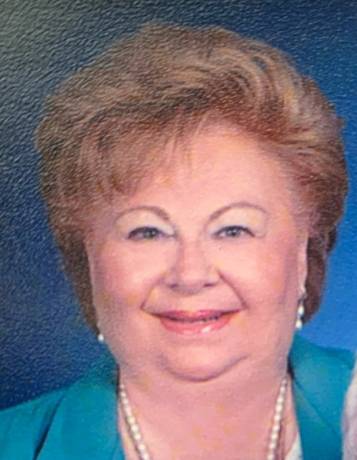 Byron - Dorothy C. Berkoski, 88 of Byron, formerly of Southampton, NY and Paradise Valley, AZ, passed away on Tuesday, (January 12, 2021) at LeRoy Village Green in LeRoy.
Mrs. Berkoski was born July 23, 1932 in Southampton, New York a daughter of the late Joseph and Cecelia (Zaneski) Eames.
Dorothy is the wife of the late William Berkoski, Sr. who passed away in 2019, mother of the late William A. Berkoski, Jr.; and mother-in-law of the late Teresa F. Berkoski.
Dorothy or "Dottie," as she was known to all, worked for many years as a hairdresser in Southampton where she owned her salon, "The Hairitage." She touched many lives there and in her personal life. She was a Girl Scout leader for many years and loved all children. She had a special corner chair just for childrens' haircuts in her salon.  Dottie readily made friends of all the children at mass in their church in Arizona, usually bringing them little gifts on Sundays.  She was known to all as a Teddy Bear collector and donated many bears over the years to the ambulance company in Scottsdale for children to hold when they got hurt.  She spoiled and loved each one of her grandchildren, often sending care packages.
Dottie had many friends, making them everywhere she touched with her sparkling presence. She was a self-proclaimed "hugger" and many fondly recall the warmth of her signature embrace.  Our mom loved with her whole heart and everyone she knew was considered family.  Whether you called her Mom, Bachie, Chochie, or just plain Dottie, she was loved by all!  
She is survived by her children, Catherine (James) Glazier of Byron, and Alan Berkoski of Manhattan; grandchildren, Jennifer (Michael) Caruso, Amanda (Eric) Frantzen, Lisa (Robert ) Graziano, Michael (Virginia) Glazier, Kristin Glazier, Lindsey ( Jacob) Waliszewski, Bryan Glazier; great-grandchildren, Tessa and Eleanor Caruso, Natalie and Charlotte Frantzen, Josephine Glazier. Also surviving are her God-family, Ray (Olga) Berkoski and their son, Ray, III of Arizona.
There will be no visitation.  A private Mass of Christian Burial will be held at Our Lady of Poland in Southampton at the convenience of the family.  Burial will be in Sacred Hearts of Jesus and Mary R.C. Cemetery, Southampton.  
 In lieu of flowers, memorials may be made in Dorothy's name to the Coalition for Women's Cancers, c/o Southampton Hospital Foundation, 240 Meeting House Lane, Southampton, NY 11968-5090 (Please make check payable to Southampton Hospital Foundation and include CWC on the memo line).  
Arrangements were entrusted to the H.E. Turner & Co. Funeral Home, 51 S. Lake Ave., Bergen (585) 494-1210. Please leave a condolence, share a story, or light a candle at www.bataviafuneralhomes.com.