January 16, 2021 - 4:04pm
Dean C. Wright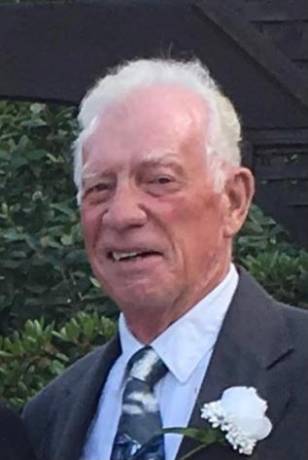 Dean C. Wright, 83, of Alexander, passed away on Thursday, January 14, 2021 at Unity Hospital in Rochester. He was born on December 4, 1937 to the late Clarence (Grace McWain) Wright.
Mr. Wright retired from Attica Correctional Facility after 31 years and was a hostage in the 1971 prison riot. Dean was a member of the Attica Rodeo Club for 60 years, he enjoyed showing horses and team roping. Mr. Wright was very well known for breaking and training horses. He was a beloved husband, father, grandfather, cowboy and equine chiropractor.
Mr. Wright is survived by his beloved wife Marilyn M. (Newton) Wright of Alexander, sons Scott (Sharae) of Sanger, TX, Rob (Jo) of Alexander, Alan (Amy) of Wyoming, Bruce (Christina) Wright of Alexander, siblings Leon (Barbara) of Alexander, Gene (Jean) Wright of TX, Rita Tuttle of TX, 7 grandchildren Bailie, Clint, Kelsey (Josh) Farnsworth, Jayna, Kali, David and Carson, goddaughter Rhoda, along with many nieces and nephews.
There will be no prior calling hours. Services will be held privately for the family. A Celebration of Dean's Life will be held at a later date.  
In lieu of flowers, memorial donations can be made to the Attica Rodeo & Show Association, PO Box 58, Attica, NY 14011 or to Alexander Fire Department, PO Box 336, Alexander, NY 14005. To leave a message of condolence please visit www.marleyfuneralhome.com. Arrangements completed by Marley Funeral Home, LLC, 135 Main Street, Attica New York 14011.