January 25, 2021 - 4:54pm
Robert T. Diemoz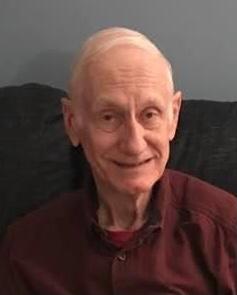 Robert T. Diemoz, born 4/26/37 in a small farmhouse in Alexander to the late Thomas and Pearl (Goodman) Diemoz passed peacefully Saturday Jan 23 surrounded by family in the home and legacy he leaves them, on the land he so cherished.
Bob lived in Alexander and Darien his entire life, mostly in the home he built 62 years ago.  Bob not only was a retired Correction officer but was known to many for his electric and insulation business.  He was also a past president of the Alexander School Board.  He enjoying traveling with his wife Frances, especially their annual trip to Myrtle Beach where they made many friends. He was also an avid Yankees and Bills fan. 
Bob was married to Frances Quinn for 59 years when she passed in 2017.  He is survived by his three children, Ann (John) Lavrincik (of Attica), Michael (Mary Ann) Diemoz (of Darien), Douglas (Kimberly Belle) Diemoz of CA, along with his grandchildren, Jennifer (Jason) Caudill, Daniel (Stacey) Smith, Joel (Liz) Diemoz, Kayla (Jeremy) Diemoz, Kimberly (Kevin) Hoffman, Emma and Grace Diemoz, and step-grandsons, Cody and Adam Lavrincik.  Also, seven great grandchildren,  a sister, Norene (Wayne) Kilburn of CT and a sister in law, Nancy (Wayne) Newton of Batavia in addition to many nieces and nephews.   He was predeceased by his in-laws, Albert and Rose Marie Quinn and brother in law William Quinn.
There will be no prior calling hours. Services will be held privately for the family. Mr. Diemoz will be laid to rest in Forest Hill Cemetery, Attica.
In lieu of flowers, memorials may be made to the Darien Emergency Medical Service, Inc, 10537 Alleghany Road, Darien Center, NY 1404. For more information please call (585) 591-1212 or to leave a message of condolence visit www.marleyfuneralhome.com. Arrangements completed by Marley Funeral Home, LLC, 135 Main Street, Attica, NY 14011.