February 1, 2021 - 11:53am
Harry Louis Kalish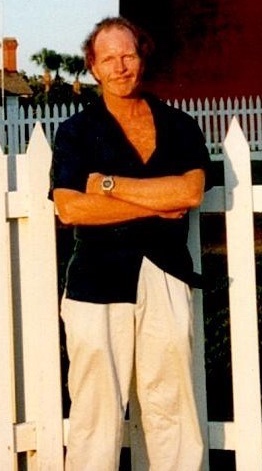 Harry Louis Kalish was born May 2, 1951 in Queens, NY, to Walter Kalish and Catherine Cuthill. He died at age 69 in Florida on Jan. 18, 2021.
He was formerly a longtime Batavia resident.
Harry has three brothers. Harry leaves behind three adult children and three grandchildren: Sara Hall (37), Harry's youngest daughter, her fiance, Jeremy Brown, and Sara's children, the twins Cody and Brylie Hall (13), and Autumn Hall (11). Harry's son, Jacob Kalish (41) and Harry's oldest daughter, Katherine Kalish (42).
Harry was retired, but worked as a cook for more than 35 years, and spent his last 10 years as a truck driver delivering tires around Central Florida. He enjoyed his work and always put his best integrity forward. When Harry fought and gained his three children in 1995, he would work two jobs at a time to provide a new home and life for them. 
Harry loved the Jets and football. He loved the Mets in baseball. Harry could be found watching sports 90 percent of his last days and loved watching and talking about each game and highlights with Jeremy Brown. Harry was a huge fan of rock 'n' roll and would always have his radio up overloud as he worked out. He loved to dance with his grandkids and joke around with silliness. 
Harry was diagnosed with stage 4 lung cancer in early 2019. He was a fighter and never wanted to give up. His body became too weak and he left this world holding his daughter Sara's hand and his love of his life at one time, Sandra Brooks. His grandchildren and family were gathered as he took his last breath with his favorite rock 'n' roll music seeing him out. 
Harry always cared so much for his daughter Sara and her children and would always help out in any way he was able to. Harry was a great man and will be truly missed.