February 2, 2021 - 10:36am
William M. Barrett Jr.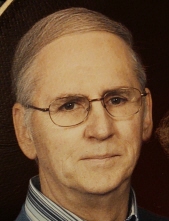 William M. Barrett Jr. age 76 of Pavilion, NY passed away on Sunday January 31, 2021 at his home surrounded by loved ones. He was born in Batavia, NY on June 20, 1944, a son to the late William M. and Althea (Brydges) Barrett.  Along with his parents he is preceded in death by brothers: Richard and Roger Barrett.
William was a graduate of Pavilion High School.  Bill worked for the former Eaton Yale and Towne in Batavia, NY as a cost accountant, was a bus driver for Pavilion High School and later became a Correctional Officer at Groveland Correctional until the age of 62.  He was a member of the Alexander United Methodist Church where he sang in the church choir and a member of the International Camping Club. He enjoyed bowling, golfing, playing softball, camping, hunting and fishing.
He is survived by his wife: Judy A. (Satter) Barrett whom he married on August 31, 1963, daughter: Debbie (Kevin) Slough of Grand Island, NY, son: Duane Barrett of Pavilion, NY,1 grandson: Ian Brunskill along with several nieces and nephews.
Family and friends may call from 11:00am-12:00pm on Friday, February 5, 2021 at the Alexander United Methodist Church 10540 Main St. in Alexander, NY 14005. Funeral Services will follow at 12:00pm. Bill will be laid to rest in Grandview Cemetery in Batavia, NY.
New York State requires those in attendance to adhere to the social distancing guidelines and face coverings are mandatory. Thank you for your cooperation. 
Memorial contributions may be made to the Alexander United Methodist Church 10540 Main St, Alexander, NY 14005 or the Alzheimer's Association of Rochester and Finger Lakes Region 435 East Henrietta Rd. Rochester, NY 14620. For more information or to sign the online guest registry please visit www.eatonwatsonfuneralhome.com.  Arrangements completed by Eaton-Watson Funeral Home, LLC. 98 N. Main St. Perry, N.Y. 14530.