February 4, 2021 - 12:49pm
Terry Lee Satterlee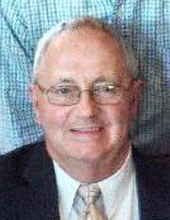 Terry Lee Satterlee, age 74, of Silver Springs, NY passed away peacefully at home on Tuesday February 2, 2021 surrounded by the love of his family. He was born in Warsaw, NY on January 8, 1947 a son to the late Dean B. and Mary E. (McQueen) Satterlee.
Terry was a 1965 graduate of Letchworth Central High School and received his associate's degree from Erie Community College.
He was drafted by the US Army after college and served honorably from 1968-1969 in Vietman. He achieved the rank of Staff Sargeant in the Mechanized Infintry. Terry was a product engineer for Fisher Price Toys in East Aurora for 38 years retiring in 2008. After retirement he worked for Southview Farms in Castile and was a wingman on the snowplow for the Town of Gainesville. He was a member of St. Isidore's Catholic Parish (St. Mary's Church in Silver Springs) where he was active in many committees, a 50 years member of the Silver Springs Fire Department and Rescue Squad, Bates Courtney Post #0105 of the American Legion in Silver Springs, Perry VFW Post #509 and Warsaw Memorial Vets Club Post #4823, He was involved in the Letchworth Central School Board, Village Board and Zoning Board for Silver Springs. I Terry's spare time he enjoyed going out for coffee daily with friends and never missed his daily visit with his sister Sally. He was an avid fan of tractor pulling and keeping tabs on all of his family and local farming happenings. He enjoyed watching old westrn shows, listening to classic and older country music. He loved to sing and dance. His passion was spending time with loved ones and spoiling his grandkids.
He is survived by his wife of 50 years: Judy A. (Mattingly) Satterlee whom he married on May 23, 1970, 2 daughters: Jennifer (Jeremy) Schroeder of Silver Springs, Jessica (Geir) Gudmundsen of Cranford, NJ, son: Steven (Jessica) Satterlee of Silver Springs, Sister: Sally Meegan of Silver Springs, 9 grandchildren: Ethan, Hayden and Logan Schroeder, Jakob and Nickolas Price, Madison and Maeson Satterlee, Magnus and Finn Gudmundsen, along with many nieces and nephews.
Along with his parents he is preceded in death by a sister: Judy Ridder who passed away in 2008.
A Celebration of Life will be announced at a later date. Terry will be laid to rest in St. Mary's Cemetery in Silver Springs.
Memorial contributions may be made to Home Care and Hospice, Silver Springs Fire Department or to Silver Springs Rescue. For more information or to sign the online guest registry please visit www.eatonwatsonfuneralhome.com.  Arrangements completed by Eaton-Watson Funeral Home, LLC. 98 N. Main St. Perry, N.Y. 14530.