February 5, 2021 - 9:27am
Dell L. Griffith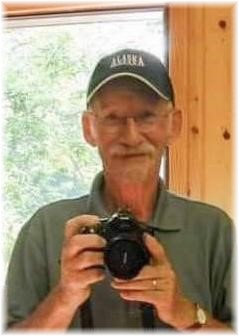 Dell L. Griffith, 87 of Batavia, passed away on Wednesday, February 3, 2021 at Premier Genesee. He was born August 20, 1933 in Franklinville, NY to the late Harry (Eleanor Smith) Griffith. He is preceded in death by his wife Lillian (Gibson) Griffith and a sister Carol Fite.
Dell was the oldest and only son of six children.  He left high school in the 10th grade and eventually enlisted in the Air Force where he served during the Korea conflict. He was stationed throughout the United States, including Colorado, and also in the French Morocco. At this time he received his high school diploma.  After his Air Force service, he eventually made his way to Kodak and became a supervisor. He took his first wife and three daughters to live in Fort Collins, Colorado where his last daughter was born. Dell was eventually transferred back to Rochester and lived life as a single man until he met his beloved wife, Lillian. Shortly after their marriage in 1981, they moved to Loveland, Colorado. Dell retired from Kodak in 1990 and enrolled in journalism and art classes. He worked part-time at Walmart to help pay to keep his 1979 Chevy Blazer running, buy painting supplies and pay for the care of horses he would have over the years. He retired from Walmart in 2012. Dell and Lillian enjoyed traveling throughout the western states and lived happily until Lilian passed away unexpectedly in 2013. Dell decided to move back to NYS in 2015, but his heart and mind were always in Colorado. Before Dell died, he was able to meet his first great-grandson that was born this past October.
Dell was known for his love of life, sense of humor, his camera at his side, willing to go anywhere at any time, his love of Lillian, his daughters and grandchildren (natural, step and "adopted"). His passions were his 1979 Chevy Blazer, painting, photographing wild horses in the Rocky Mountains and cheering on the Denver Broncos!
Dell is survived his children, Betsy Griffith of Le Roy, Lisa Griffith of Batavia, Kelly Zintel of Le Roy, Kris (Ted) Tsoukalos of Batavia, step-children, Linda (Bob) Hendricks of Lancaster, Ronald (Ruby) Downs of Alexander, Terry (Ann) Downs of Florida, sisters, Irene (Bob) Fite of Byron, Donna Kruppa of Penfield, Janice (Ron) Browne of Washington, Dorothy (Neil) Poff of Arkansas, 10 grandchildren, 1 great-grandchild, 6 step-grandchildren, 7 step-great-grandchildren, along with many nieces and nephews. Dell is also survived by "adopted" Colorado grandchildren, Adrienne Godwin & Jennifer Benson and Jesse Jankowski & Lindsey Jankowski.  He is also survived by his grandcat buddy, Andy.  He was predeceased by his best friend, George Miles.
There are no prior calling hours. A Celebration of Life will take place at a later date.
In lieu of flowers, memorials may be made to The Cloud Foundation www.thecloudfoundation.org. For more information please call (585) 343-8260 or to leave a message of condolence visit www.gilmartinfuneralhome.com. Arrangements completed by Gilmartin Funeral Home & Cremation Company, Inc. 329-333 West Main Street, Batavia, New York 14020.