February 12, 2021 - 1:38pm
Edwin Yasses
Edwin (Ed, Uncle Snooks) Yasses, died February 11, 2021. Born December 1, 1936 to Frank and Wanda (Stachowski) Yasses.  Preceded in death by his wife Margaret (Mickey) Yasses who passed away December 15, 2013.  
"Better days are coming"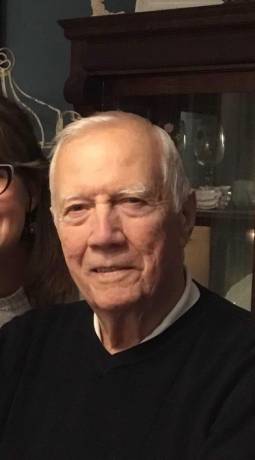 Ed was a graduate of BHS class of 1954 and was a veteran for the U.S. Army as a reservist for 7 years.  Married the love of his life Mickey on August 31, 1958 and celebrated 55 wonderful years together.  Ed was the youngest of thirteen children and is survived only by his brother, Leonard (Butch) Yasses of North Carolina.
Ed loved his family, friends, fishing, camping and his Cadillacs which he owned a total of 5 over the years.  He worked 33 years at Graham Manufacturing in Batavia and in his later employment worked Graham Corporation which required him to perform service calls in many different parts of the world.
Ed was a beloved husband, father, grandfather and uncle.
He is survived by his son, Mark (Cheryl) Yasses; daughter, Kim (Tim) Argenta; former daughter-in-law, Lorie (Kenny Radley) Yasses.  He is also survived by his 3 immediate grandchildren, LeeAnne (Brad) Grzybek, Jonathon (Cori) Yasses and Marshall (Alia Jones) Argenta; 2 step-grandchildren; 4 step-great-grandchildren and many nieces, nephews and friends.
Private services will be held at the Bohm-Calarco-Smith Funeral Home in Batavia with military honors to follow at Stafford Rural Cemetery.  
In lieu of flowers, memorials may be made to Crossroads House, PO Box 403, Batavia, NY 14021, https://www.crossroadshouse.com/donate.  
Please leave a condolence, share a story, or light a candle at www.bataviafuneralhomes.com.