February 25, 2021 - 8:55pm
Jacinta M. Penkszyk
posted by
Ronald Konieczny
.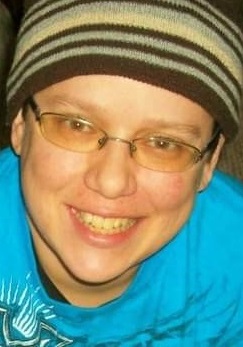 Jacinta M. Penkszyk, 41 of Batavia, passed away unexpectedly on Tuesday (February 23, 2021) at United Memorial Medical Center.
She was born November 13, 1979 in Batavia, a daughter of Irene Gravanda of Batavia and the late Francis J. Penkszyk Jr.
It's exceedingly rare in this life to meet someone as kind, caring and wonderful as Jacinta. Jacinta was a SUNY Brockport alumnus and graduated with a degree in history and later a Master's in Library Science at UB. She had a smile that could light up a room, an amazing sense of humor and a zest for life. She loved to laugh and be silly and although she struggled with many adversities, she always remained warm, loving and kind. She loved funny movies like Police Academy, Naked Gun and Austin Powers, history, animals, Star Wars, superheroes and Annie Lennox. She liked to take walks and spend time with her family and friends. She was an amazing friend, daughter, sister and aunt to several beautiful nieces and nephews.
Surviving besides her mother are two brothers, Francis Penkszyk III and Aaron Penkszyk, both of Batavia. Grandmother, Geraldine Penkszyk of Batavia. Nieces and nephews, Alannah, Arianna, Francis IV, Aiden and Trinity Penkszyk. Also survived by several aunts, uncles and cousins.
Friends and family are invited to share thoughts, condolences and fond memories on Wednesday (March 3rd) from 11am-12pm at the J. LEONARD McANDREW FUNERAL HOME, LLC, 2 Bogue Ave., Batavia, where a celebration of her life will follow visitation at 12pm.
The funeral home will be limited to 50% capacity and face coverings will be required.
Memorial contributions may be made to a charity of the donors preference. Expressions of sympathy may be shared with the family at www.mcandrewfuneralhomes.net.
ARRANGEMENTS WERE ENTRUSTED TO THE J. LEONARD McANDREW FUNERAL HOME, LLC, 2 BOGUE AVE., BATAVIA, NY 14020. RONALD KONIECZNY II, DIRECTOR.