March 16, 2021 - 9:49am
Diane J. Yaple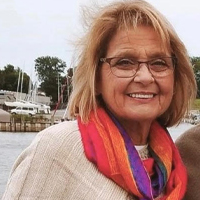 Diane J. Yaple, of Alexander, died peacefully on Sunday, March 7 at Strong Hospital.
A loving wife, mother, grandmother, daughter, sister and friend, Diane was admired for the love she showed toward others and her kind-hearted approach to life. Her joyful smile was always present and simply beautiful. It will be missed.
She is now reunited with her father, brother Jim and sister Arlene.
Diane was born in Batavia April 4th, 1952, the daughter of Rita (Graff) Amend and the late Alois Amend. Her life was dedicated to raising her children and spoiling her grandchildren. 
She was devoted to her family, including her husband of 52 years Dennis, her mother Rita, daughters Denise (Andrew) Young of Batavia, Danielle (Kevin) Riggs of Alexander and Lynette (Dan) Beaumont of Pavilion. Grandchildren Branden, Jacob, Alixandra, Nicholas, Lauren, Macie, Andrew, Gavin and Joie. Her brother Karl (Roxanne) Amend, sister Kathy (Volker) Schaal, and her dear friends Colette and Carin.
She was an exceptional cook and baker. Holidays and family gatherings were very special to her. She was proud to feed the gang (including desert of course) and took great pleasure in our joy. There was never any doubt that she loved her family more than anything in the world. Her daughters carry on with her traditions.
Family will be available on Friday March 19th from 5:00-7:00 and a mass will be held on Saturday March 20th at 1:00 PM, both at West Bethany Baptist Church, 10333 West Bethany Rd. Covid protocols to be followed. In lieu of flowers, memorial donations can be made to The Gateway Home, 91 Main St, Attica NY.