March 16, 2021 - 2:14pm
Sophie R. "Sue" Tydelski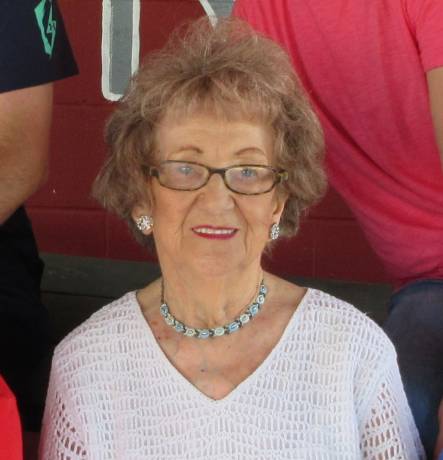 Sophie R. "Sue" Tydelski peacefully ascended to her Lord and Savior on Sunday, March 14, 2021.  Sophie, 94 years young and a lifelong resident of Alexander, was just days from her 95th birthday on March 21st.  She had been a resident at the Premier Genesee Center for Nursing in Batavia since October.
She was married in 1946 to her loving companion, Edward Tydelski, who passed away in December 2008.  We trust Ed and Sophie are dancing a polka again in the clouds today.
Sophie was one of ten children born to Stanley and Bertha Wiktorski of Alexander.  She was the last surviving member of her generation, having been pre-deceased by brothers Iggy, Steve, Frank and Stan, and sisters Stella, Helen, Katie, Ellie and Theresa.  Even though the 2020 annual Wiktorski family reunion was limited by COVID issues last summer, she opted to attend and was the hit of the party.
Sophie spent part of her adult life on the family farm as well as working part-time for the Attica Knitting Mill and the Batavia Daily News.  She also used her passion for baking and cooking for many years at the Genesee County Daycare, where she enjoyed the opportunity to work with small children.  But she was most widely known for her artistic talents and hand-made crafts, creating a myriad of treasures that found their way all across western New York.  In addition to her calligraphy, she was the queen of pressed flowers and made hundreds of stunning greeting cards, envelopes and personalized wedding invitations with her unique talent, rarely accepting money and giving most away as gifts to friends and family.
She was truly a kind and gentle soul who knew no strangers.  She and Ed were the neighborhood good Samaritans, helping anyone who needed a phone, a tow, a mower, a safe haven from the rain or snow, a hot cup of coffee or pop and some sweets, or just a bit of cash to make it to their next stop.  There was no limit to their giving.
Missing her dearly are her daughter, Carolyn Kessler of Byron and son, Greg (Cathie) Tydelski of Pearland, Texas.  Reunited with his Mom is son Paul, who passed away in July 2014.  Also surviving are beloved grandchildren Kris (Sandy) Kessler of Batavia, Katy (Jeff) Carloni of Clarence, Julianna (Hani) Elnaggar of Leesburg, Virginia, Julian Tydelski of San Diego, California, Sara Guilbeau of Vancouver, Washington, Matt Tydelski of Houston, Texas, Jensen (Erik) Reyna of Pearland, Texas, and great-grandchildren Tyler Kessler, twins Brayden and Bronson Kessler, Lilah Grace Elnaggar, Mason Reyna and Tanner Reyna.  She is also survived by many nieces and nephews from both the Tydelski and Wiktorski families.
The family would like to extend our heartfelt thanks to the staff at the Premier Genesee Center for their care and assistance over the last several months, as they faithfully stood in for family when visitation was impossible due to COVID.
Arrangements are entrusted to Bohm-Calarco-Smith Funeral Home, 308 E. Main Street in Batavia, where visitation will be from noon to 1PM on Friday, March 19th, followed by a Christian prayer service.  A private interment for immediate family will take place at the St. Joseph Cemetery mausoleum.
If you would like to leave a memory or note for the family, please share at: www.bataviafuneralhomes.com.