March 19, 2021 - 8:34am
Alysius Kilanski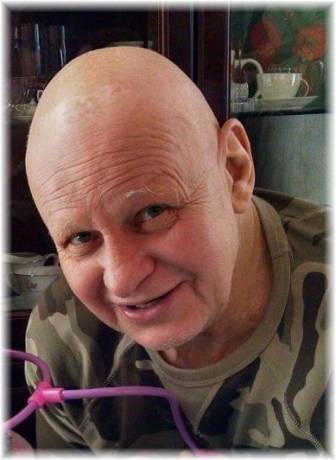 Aloysius Kilanski, 68, of Perry, passed away on Saturday, March 13, 2021 at Strong Memorial Hospital in Rochester. He was born August 16, 1952 in Warsaw to the late Zigmund (Zofie Weicorek) Kilanski. He is preceded in death by sister Karola Trevino and brother John Kilanski.  
Mr. Kilanski worked for years at Creative Foods in Perry. He was an avid outdoorsman that enjoyed fishing, guns and race cars. Music was a huge part of his life; he loved guitars, setting up for bands and doing the sound for shows. He loved his family above all else, especially his grandchildren and great-grandchildren.
He is survived by his loving daughters, Diane Kilanski of Victor, Sheryl Kilanski of Batavia, Leah (Paul) Parker of Hot Springs, Arkansas, son-in-law John Frank of Batavia, 5 grandchildren, Joseph Consiglio, Amber Turner, Jarrod (Shawnna Steiner) Grimmelt, Justin Grimmelt, Jason Mark Redfield Jr., 6 great-grandchildren, Elise, Michael, Hayden, Sonny, Merik and Jackson, along with several nieces and nephews.
Friends are invited to call on Wednesday, March 24, 2021 from 3 to 7 PM at Eaton-Watson Funeral Home, LLC, 98 N. Main St., Perry, NY 14530. He will be laid to rest in Glenwood Cemetery, Perry.
The Funeral Home will be restricted to 50% of its normal capacity. Face coverings and social distancing are mandatory. Thank you for your understanding and cooperation.
In lieu of flowers, memorials may be made to the family. To leave a message of condolence please visit www.eatonwatsonfuneralhome.com. Arrangements completed by Eaton-Watson Funeral Home, LLC, 98 North Main Street, Perry, New York, 14530.