March 20, 2021 - 12:12pm
Ellen Jakobine Brown Hall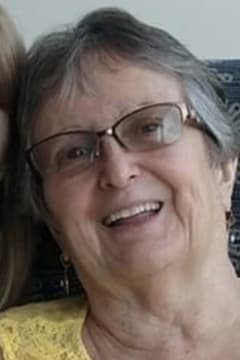 Mrs. Ellen Jakobine Brown Hall, age 75, of Douglasville, Ga., passed away Thursday, March 18, 2021.
She was born January 18, 1946 in Batavia, NY, the daughter of the late Mr. Christian Jensen Brown and the late Mrs. Albertine Elizabeth Worden Brown. 
Mrs. Hall worked as a Registered Nurse at The VA Hospital for many years.
She loved to travel, gardening, boating, reading and all kinds of birds. She loved being outdoors!
In addition to her parents, she is preceded in death by her brother, Eric Brown.
Mrs. Hall is survived by her husband of 54 years, Mr. Tommy Lee Hall of Douglasville, Ga.; sister, Catharine Graybeal, of Douglasville, Ga.; several nieces and nephews also survive.
According to Mrs. Hall's wishes, she will be cremated. No services are scheduled at this time.
Messages of condolence may be sent to the family at www.jones-wynn.com.
Jones-Wynn Funeral Home of Douglasville is in charge of the arrangements, (770) 942-2311.