March 23, 2021 - 3:23pm
Eleanor L. Cortright, "Nellie"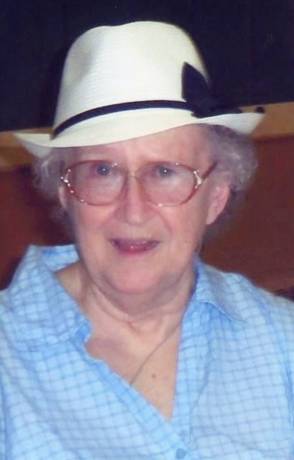 Eleanor  L. Cortright, "Nellie", of Basom, passed away on her 91st birthday, Monday, March 22, 2021 at United Memorial Medical Center in Batavia.
Eleanor was born March 22, 1930 in Williamsville, a daughter of the late Michael and Charlotte (Werner) Sullivan.
Nellie loved spending time with her family and also camping at Bennington Camp Grounds.  She enjoyed going to the casino and garage sales, playing bingo, reading and watching TV, especially her favorite game shows.
Surviving are her children, Anna (David) Weatherbee of Alabama, John (Kim) Cortright of Batavia, Frank Cortright of Basom and Donna (Duane) Riexinger of Darien Center; brother, John Cortright, Jr. of Batavia; a sister, Bonnie Cortright of Batavia; grandchildren, Sarah and Chuck, Ginger Weatherbee, Derek (Brandy Quillen) Weatherbee, Jesse Cortright, Luke Cortright, Tara (Sam) Reynolds, Michael Walsh, Brianna ("Ox") Oxencis and Matthew (Tess) Walsh, 15 great-grandchildren and several nieces and nephews.
Preceded in death by her husband, William W. Cortright, "Bill"; sons, Bill Cortright, Jr., Tom Cortright and Bob Cortright and her brothers and sisters.
A Celebration of Life will be held in the later spring time and she will be laid to rest with her late husband in Alabama Cemetery. 
In lieu of flowers, memorials may be made to the Alabama Volunteer Fire Department, PO Box 798, Basom, NY 14013 or Indian Falls Fire Department, 8030 Alleghany Road, Corfu, NY 14036. 
Please leave a condolence, share a story, or light a candle at www.burdettandsanford.com.
Arrangements for Nellie were entrusted to the Burdett & Sanford Funeral Home, Oakfield, (585) 948-5325.