April 7, 2021 - 1:59pm
Cheryl A. Pelczynski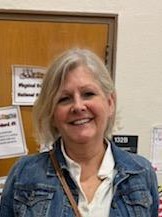 Cheryl A. Pelczynski, 63 of Varysburg, passed away on Sunday, April 4, 2021 at home. She was born on September 2, 1957 in Buffalo, NY to the late Edward (Irene Lamonski) Pelczynski. She is also preceded in death by her brother Ronald and Sister Sueann Pelczynski.
Cheryl Pelczynski and Michael Gehring shared a lifelong partnership. She was a devoted mother and nana to her three daughters and three grandchildren.
She is survived by her three daughters; Lynette (Matthew) Regan of Amherst, Rachelle (Michael VanLew) Dunbar of Varysburg, Shaina (Adam) Drake of Amherst; her grandchildren, Dorr Dunbar, Liam and Aubrey Regan; Her devoted lifelong partner Michael Gehring; Sister Darlene (Jerry) Ryan, Lindsey (Dennis) Powers, and Brother David Pelczynski, as well as several nieces and nephews.
Friends are invited to call on Thursday, April 15, 2021 from 4 to 8 PM at Marley Funeral Home, LLC, 135 Main Street, Attica, NY 14011. A 12:00 Noon Graveside Service will be held on Friday, April 16, 2021 at Forest Hill Cemetery, Route 98, Attica.
The Funeral Home will be restricted to 50% of its normal capacity. Face coverings and social distancing are mandatory. Thank you for your understanding and cooperation.
In lieu of flowers memorials may be made to the Varysburg Volunteer Fire Department, PO Box 638, Varysburg NY 14167. To leave a message of condolence please visit www.marleyfuneralhome.com or for more information call (585) 591-1212. Arrangements completed by Marley Funeral Home, Inc. 135 Main Street Attica, New York 14011.