April 8, 2021 - 8:38am
Henry Stefanski
posted by
Ronald Konieczny
.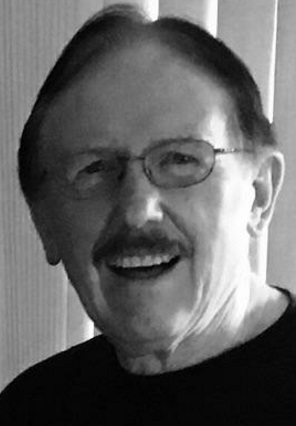 Henry Stefanski, 74 of Batavia, passed away peacefully on Tuesday (April 6, 2021) at the Grand Nursing and Rehabilitation Center in Batavia.
He was born June 7, 1946 in Munich, Germany, a son of the late Henryk and Marianna Kwiecinska Stefanski.
For over 25 years, Henry Stefanski performed professionally with some of Poland's most prominent jazz bands, including Prowizorka Jazz Band, The Old Timers, and Swing Session. An accomplished banjo and electric/acoustic guitar player, Mr. Stefanski's music has been featured on Polish radio and television.
With his groups, Mr. Stefanski recorded many albums, with one record obtaining gold status -- Poland's first gold Jazz record. Along with teaching at jazz workshops, and performing in various venues across Europe and Asia, Mr. Stefanski performed at Warsaw's Congress Hall, and at the Warsaw National Philharmonic.
Mr. Stefanski worked with several renowned musicians including Sandy Brown, Buck Clayton, "Wild" Bill Davison, Joe Newman, Albert Nicolas, and Bob Wilber. After emigrating from Poland in 1989, he continued to play with several bands around the United States and Canada. When not immersed in music, Mr. Stefanski also enjoyed cooking, board/card games, spending time with family, and spending time outdoors.
Survivors include his wife, Eva Zajfert Stefanski of Batavia. Daughter, Monika (Daniel) Luhn of Chicago, IL. Son, Peter Stefanski of Batavia. Also survived by a step-granddaughter, Samantha Luhn.
Family and friends are cordially invited to share thoughts, condolences and fond memories on Monday (April 12th) from 5-7pm at the J. LEONARD McANDREW FUNERAL HOME, LLC, 2 Bogue Ave., Batavia, NY. A Mass of Christian Burial will be Tuesday, 11am at Resurrection Parish, 18 Ellicott Street. Burial will be in Stafford Rural Cemetery.
Expressions of sympathy may be shared with the family at: www.mcandrewfuneralhomes.net.
ARRANGEMENTS WERE ENTRUSTED TO THE J. LEONARD McANDREW FUNERAL HOME, LLC, 2 BOGUE AVE., BATAVIA, NY14020. RONALD KONIECZNY II, DIRECTOR.