April 13, 2021 - 10:35am
Gary J. Milbrand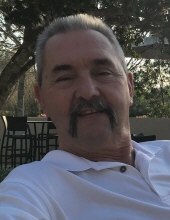 Gary J. Milbrand, 65 of Attica, passed away on Thursday, April 8, 2021 from Covid-19. He was born February 16, 1956 in Williamsville, NY to the late John (Rosemary) Milbrand and the late Patricia Hoppel Milbrand.
Gary retired from General Motors and the US Navy. He enjoyed life in general including time with family and friends, traveling and camping.
He is survived by his wife, Marilyn Almeter-Milbrand; Father and mother-in-law, Richard and Kathleen Shaw of Batavia, Children; Justen (Amy) Milbrand of Getzville, Jessica Milbrand of Depew and Jennifer Milbrand of Depew. Step children; Tim (Rachel) Almeter of S. Byron, Eric (Alexandria) Almeter of Batavia, His grandchildren, Hailey and Aiden Milbrand of Getzville and Evelyn, Eleanor and Newton Almeter of S. Byron. His brother Glenn (Cheryl) Milbrand of N. Tonawanda and sister Erika Milbrand of N. Tonawanda.
Friends are invited to call on Monday, April 19, 2021 from 4 to 7 PM at Marley Funeral Home, LLC, 135 Main Street, Attica, NY 14011. He will be laid to rest in the Western New York National Cemetery.
The Funeral Home will be restricted to 50% of its normal capacity. Face coverings and social distancing are mandatory. Thank you for your understanding and cooperation.
In lieu of flowers memorials may be made to the Juvenile Diabetes Foundation, 331 Alberta Drive #106, Buffalo, NY 14226. To leave a message of condolence please visit www.marleyfuneralhome.com or for more information call (585) 591-1212. Arrangements completed by Marley Funeral Home, Inc. 135 Main Street Attica, New York 14011.