April 14, 2021 - 8:37am
​Edmund ("Sunny") Leon Farr, Jr.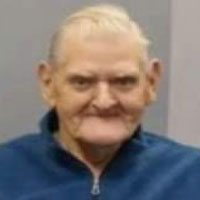 Edmund ("Sunny") Leon Farr, Jr. - Wilson, North Carolina. Edmund was born on August 13, 1935, in Rochester, New York, and passed away at home, in Wilson, North Carolina, on Friday, April 9, 2021, at the age of 85.
Edmund is survived by his loving and devoted wife, Cherry Ann Farr, beloved dog Bella Marie, Daughter Julie Ann (Farr) Goode, Grandsons: Jordan Farr, Timothy Goode Jr., Jason (Melissa) Walters, and Christopher Walters, and 2 great granddaughters, Sisters and Brothers: Barbara Walker (Gary Eddy), Lawrence
"Butch" (Elizabeth) Shaw, Richard (Deborah) Shaw, Diane (late George) Sawdey, George (Cindy) Walker, Eddie (Teddy) Walker, Mary (Bruce) Zollner, and Larry (Lorie) Walker; several nieces and nephews, several great nieces and nephews, and many cousins.
Edmund is predeceased by: his Father Edmund Farr Sr., Mother Jennie (Keller) Walker, Step-Father Harold Walker Sr., Sister Kathleen (Kurt) Pfeffer, Sister Ella Mae (late Frank) Merrill, Brother Duane (Patty) Shaw, Brother Harold ("Father Edmund") Walker Jr., and Brother Joe (late Ann) Walker.
Edmund lived most of his life in Rochester, New York, and moved to Batavia, New York, in 2012, where he met and eventually married his loving wife, Cherry. He was diagnosed with Alzheimer's disease and he and Cherry made the decision to relocate together to Wilson, North Carolina, in 2019, to be closer to his daughter and 2 grandsons living there. Edmund was a member of Ever Present Church in Batavia, New York, and he volunteered at Care-A-Van Ministries in Batavia, New York, during the years that he lived there in the City of Batavia. Prior to his current marriage to Cherry, Edmund was previously married to Shirley (Berglund) Davis, the mother of his daughter, and also was married to and shared many years together with the late Zillah (Sally) Hockenberry-Farr, who passed away in 2012. He was also an important part of the lives of Zillah's children, the late Raymond Hockenberry, Jr., the late, Susan (late Jack) Walters, and the late John Hockenberry, and grandchildren, Jason and Christopher Walters.
Edmund was known by all who knew him for his sense of humor and jokes. He was always laughing and smiling. No one was a stranger to him. He was also known for always being positive and having a good attitude in all circumstances. He was kind hearted and always giving to others and always lifting a helping hand. He loved his wife and his family. He loved kids and he loved animals, particularly dogs. He loved to cook and bake, and he was a hard worker. To know Edmund was to love him.
In lieu of floral arrangements, donations can be made to Care-A-Van Ministries, Batavia, New York and/or All Babies Cherished, Batavia New York. A memorial service will be held on Saturday, May 15, 2021, at 2:00 pm, at First Baptist Church, 306 East Main Street, Batavia, New York.