April 19, 2021 - 2:34pm
Dawn M. Watkins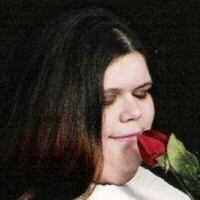 Dawn M. Watkins, age 40, of Bank Street Batavia, passed away suddenly, at home, Wednesday, April 14th 2021. Dawn was born in Batavia, November 25th 1980, a daughter of the late Kenneth Scutt and Susanna Scutt of Silver Springs, New York. Dawn was a lifetime resident of Batavia and was known as the "Life of the party". She was always smiling and was a practical joker. As a homemaker, Dawn became a terrific wife and cook. She enjoyed reading romance and fiction novels and watching mysteries on television. Dawn was a beautiful person who will be missed by all who's life she touched. She was preceded in death by her maternal grandparents; Alvin (Judy) Thurley, her paternal grandparents; Walter (Doris) Scutt, a nephew; David Welch.
Survivors include her beloved husband of twenty years, Anthony "Tony" Watkins of Batavia, whom she married on October 13th 2001, her mother; Susanna Scutt of Silver Springs, four sisters; Bobbi Sue Scutt and Rebecca Scutt both of Silver Springs, Samantha (Chris) Reinhardt of Batavia, Nicole (Andrew) Leaton of LeRoy, her mother in-law; Elizabeth Watkins of Batavia, two nephews; Kyle Scutt and Cody Davis, five nieces; Natalie Royse, Skylar Rumble, Bella Leaton, Aubrey and Emilee Reinhardt, and numerous aunts, uncles and cousins. A memorial celebration of Dawn's life will be held at a later date to be announced.
Please visit www.weeksfuneral.com to offer condolences. Memorials are requested to the family at the GofundMe account Dawny Dawn.