April 23, 2021 - 10:38am
Daniel K. Scott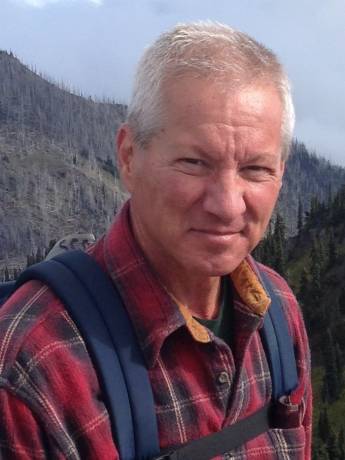 It is with deep sadness that the family of Daniel K. Scott (age 64) of Byron, announces his passing. He died peacefully on April 15, 2021 at Strong Memorial Hospital surrounded by his loving wife and two children.
Dan was born on December 16, 1956 in Batavia to parents Carl (Cathy) and Barbara Scott. He married his high school sweetheart, Kim (Hart) on October 20, 1979. They went on to create a beautiful family and homestead in Byron. 
Dan dedicated his entire life to caring for his family and worked tirelessly to leave the world better than he found it. Dan was actively involved with his church family at Northgate Free Methodist Church in Batavia. He enjoyed spending his time outdoors, taking walks with his wife and dog, Riley, hiking and canoeing in the Adirondacks, traveling out west, maintaining his garden and property, and being "papa" to his three beautiful granddaughters. 
His memory will be kept alive by his wife of 41 years, Kim (Hart) Scott, his children Katelyn (David) Lee and Jason (Brianna) Scott, as well as his granddaughters Madison Lee, Harper Lee, and Adalynn Scott. Dan will also be lovingly remembered by his siblings Jeffrey (Elizabeth) Scott, Steven Scott (Becky Green), Anne (Richard) Bird, and Karen (Brian) Laney, along with many adoring nieces and nephews. He is predeceased by his father-in-law Burton Hart, and will be remembered fondly by his mother-in-law Eleanor Hart, as well as his sister- and brother-in-laws Pamela (Charles) Gugel and Todd (Valerie) Hart. 
A private Celebration of Dan's life and legacy will be held at a later date.
In lieu of flowers, please donate as you are able to the International Mesothelioma Program who provided incredible support and treatment for Dan and his family throughout his illness. You may give in Dan's honor via www.giving.brighamandwomens.org/imp or by mailing a check to: Brigham and Women's Hospital Development Office, 116 Huntington Ave. 5th Floor, Boston, MA 02116 and designating to the International Mesothelioma Program. If you are unable to donate, please consider planting a tree or taking a nature walk in Dan's honor. To leave a message of condolence please visit www.gilmartinfuneralhome.com or for more information call (585) 343-8260. Arrangements completed by Gilmartin Funeral Home & Cremation Company, Inc. 329-333 West Main Street Batavia, New York 14020.