April 26, 2021 - 4:22pm
Scott Christopher Brown II ("Scooter")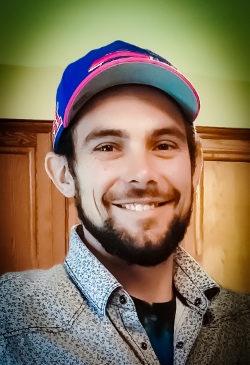 It is with deep sadness that the family of Scott Christopher Brown II ("Scooter") announce his unexpected death on April 21, 2021.
Scott is the son of Scott C. Brown, Lobelville, Tenn., and the brother of Abigayle R. Brown, Charlotte, N.C.
Scott was born on May 5, 1988 and graduated from Pembroke High School in 2006.
He resided in Charleston, S.C., and was a valued member of the "Family" at Oak Steakhouse in Charleston. 
Scott was predeceased by his grandparents "Babe" and "Dolly" Gioia, Jack and Loretta Brown, cousins Teddy Corbett, Jason Gioia, uncles Johnny Gioia and Larry Brown, all of whom were so special to him.
Scooter will be greatly missed by his father Scott (Jean Peca), sister Abigayle (Peter Grollitsch), his loving aunts and uncles, cousins, coworkers and many friends.
Arrangements are currently being finalized and a memorial service/internment will be announced at a future date.