April 29, 2021 - 10:05am
Dennis M. Giles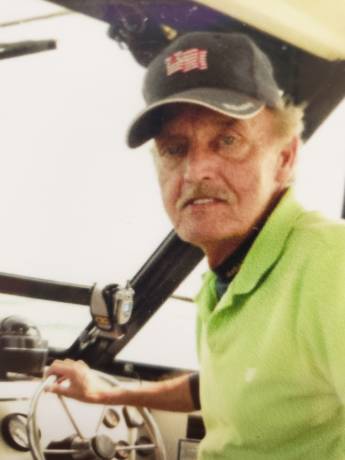 Dennis M. Giles, 74, of Oakfield, passed away on Sunday, April 25, 2021 at United Memorial Medical Center.
Dennis was born January 9, 1947 in Buffalo, a son of the late Eileen (Cleworth) Knaus.
Dennis was a member of the American Legion and the Alabama Basom United Methodist Church.  He was a NASCAR fan who enjoyed fishing, bowling, golfing and hunting.  Dennis was an avid collector. A veteran, Dennis served with the United States Navy. He sold trucks at Bison Ford  in the 70's and then moved to heavy duty truck part sales and then sales manager at various companies in the last years of his career.
Surviving are his wife, Anita Giles of Oakfield; son, David (Charmaine Bartolomei) Giles of Oakfield; brother, Jeff Giles of Orchard Park; sister, Jeanine Bailey of Hamburg; sister-in-law, Sandra Trimmer of Oakfield; step-granddaughter, Malena Bartolomei; nieces and nephews, Stacy, Jamie, Jessie, Emily Trimmer, Christopher (Joliene) Pritchard, Nicholas (Sarah Wilder) Pritchard and Jeremy (Jennifer) Pritchard and six great-nieces and great-nephews.
Preceded in death by his brother, Gary Giles.
Dennis's Memorial Service is by invitation only.  His service can be viewed live Monday at 5:00 p.m. by logging onto https://www.bataviafuneralhomes.com/obituaries/Dennis-Giles/.  Private burial will be in Alabama Cemetery.
In lieu of flowers, memorials may be made to Crossroads House, PO Box 403, Batavia, New York 14021,www.crossroadshouse.com/donate.  
Please leave a condolence, share a story, or light a candle at www.bataviafuneralhomes.com.
Arrangements for Dennis were entrusted to the H.E. Turner & Co. Funeral Home, Batavia, (585) 343-8868.