April 30, 2021 - 1:17pm
Alexis L. Burket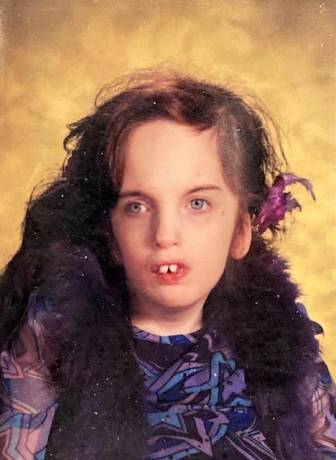 Alexis L. Burket, 24 of Varysburg, passed away April 28, 2021 at Strong Memorial Hospital in Rochester. She was born on August 21, 1996 in Buffalo to John J. (Vincenza "Vinnie" Sciandra) Burket of Varysburg.
We lost our angel Wednesday. Words can't even express how much we love you Lexi. You changed our lives forever & touched every person that met you. Walking you across the stage at graduation keeps replaying in my head. Mom and Dad were so proud of you and that day was so special to our family. We're gonna miss hearing Lion King blaring in your room and you dancing to Dixie Chicks & Shania Twain. It's so hard to say you're in a better place but I know you are. We miss you and will think about you every day for the rest of our lives. I hope you're listening to your music & playing with all our doggies who are in heaven with you. We love you Lexi, our beautiful angel.
Along with her loving parents she is survived by her sister Hannah Burket of Batavia, grandmother Patricia Baumgarten of Strykersville and aunt Robyn Hatley of Strykersville.
Friends are invited to call on Friday, May 7, 2021 from 4 to 8 PM at Marley Funeral Home, LLC, 135 Main Street, Attica, NY 14011. A private Celebration of Life will be held for the family. She will be laid to rest at Forest Hill Cemetery, Attica.
The Funeral Home will be restricted to 50% of their normal capacity. Face coverings and social distancing are mandatory. Thank you for your understanding and cooperation.
In lieu of flowers, memorials may be made to SABAH, Spirited Athletes, Bold at Heart, 2607 Niagara St, Buffalo, NY 14207. For more information please call (585) 591-1212 or to leave a message of condolence visit www.marleyfuneralhome.com. Arrangements completed by Marley Funeral Home, LLC. 135 Main Street, Attica, New York 14011.