May 16, 2021 - 6:45pm
(Pastor) Samuel M. McAllister
posted by
LaVern Falcone
.
Pavilion ~ (Pastor) Samuel M. McAllister, age 38 of Lake Street, passed away Saturday morning (May 15, 2021) at home in the loving presence of his family.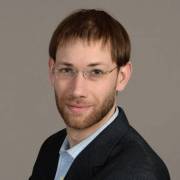 He was born March 24, 1983 in Des Moines, Iowa, the second son of Dwight and Marcia McAllister.
     Sam was a loving husband, father, son, brother, nephew, cousin and dear friend to many.  He was devoted to both his family and his Lord and Savior. Sam attended Bob Jones University in Greenville, SC, where he earned his Master's Degree in Theology.  He had a passion for all people to experience the power and promises that come from knowing God. His desire was to see lives changed and to help each member to have a vibrant relationship with Jesus Christ.  Pastor Sam came to the Pavilion community with his young family to serve as their pastor at the First Baptist Church in December of 2016.
     An incredibly strong and brave person, Sam was not afraid to step outside the box and face a new challenge, whether it be cooking, playing the role of peacemaker, or interacting and playing games with the children and teens of the community.  Behind the scenes of being a pastor, Sam was a tech savvy graphic designer; he enjoyed reading and sipping a good cup of coffee.
       In addition to his parents, Dwight and Marcia McAllister of Greer, SC, he is survived by his loving and devoted wife of 14 years, Alaina Wilcox McAllister; son, Isaiah; twin daughters, Savannah and Sophia; siblings, Joel (Crystal) McAllister of CO, twin sister, Sarah McAllister of GA and Rebekah (Bryan) DeChaine of SC, along with many aunts, uncle, nieces, nephews and dear friends.  Sam had a special love for his church family and the entire community.
     Sam's family will be present to receive friends on Wednesday, May 19 from 5 ~ 8 P.M. at the Falcone Family Funeral & Cremation Service Inc., 8700 Lake St. Rd. (Rt. 19), LeRoy.  A Memorial Celebration of Sam's Life will be held on Thursday, May 20 at 1:30 P.M. at the Pavilion First Baptist Church, 10956 Lake St., Pavilion. Interment in Fairview Cemetery will be private.  (Facemasks and 50% capacity restrictions are in place for visitation and Services)
     In lieu of flowers, memorials are suggested to the Pavilion First Baptist Church.
     Your memories and condolences may be shared with Pastor Sam's family at www.falconefuneralhome.com or sent to [email protected] 
     Mr. McAllister and his family are being cared for by the Falcone Family Funeral & Cremation Service Inc. in LeRoy.  585-768-2400