May 17, 2021 - 2:55pm
Pearl Jean Rowe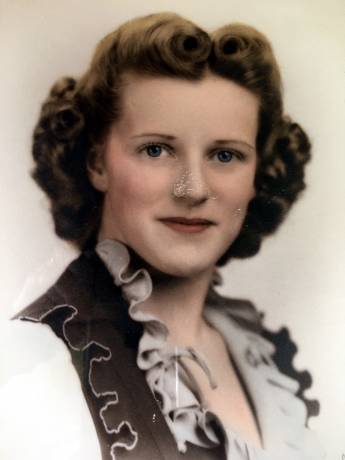 Batavia - Pearl Jean Rowe, age 97, of Pratt Road, passed away Sunday morning (May 16, 2021) at home in the loving presence of her family.
Jean was born December 21, 1923 in Ashland, Kentucky, the fourth child of Malcolm Grame and Gladys Preston Flannery. She graduated from Riverside High School, Riverside, New York in 1942. She married her high school sweetheart, John Vernon Rowe, in August, 1944.
Following the end of World War II Jean and Vern continued living in the Buffalo, New York area until 1975. They then relocated to San Bernardino, California to serve with Campus Crusade for Christ where they were on staff for 17 years. Jean held many volunteer positions in her community as well as serving in various leadership capacities in churches she attended.
After 71 years of marriage and seven children Jean was preceded in death by her husband in 2016. She was also preceded in death by her eldest daughter Jeannine Preston Rowe and two great-grandchildren (Faith Anne Keyes and Aidan Mitchel Wakefield) and six siblings. Surviving children are Susan Wakefield of Batavia, NY, John (Sherry) Rowe of Lewisburg, PA, Linda (George) Renner of Owls Head, ME, Michael (Maggie) Rowe of Waynesville, NC, Lori Summer of Lafayette, IN, and Peter (Christine) Rowe of Lewisburg, PA, along with a legacy of 22 grand-children and 36 great grandchildren. Surviving siblings are Paul (Carol) Flannery and Alice Flannery Wentling.
Jean will be buried next to her husband at the Bath National Cemetery during a private interment ceremony.
In lieu of flowers, donations can be made in her honor to Cru (formerly Crusade for Christ) at give.cru.org or World Venture, search for George and Linda Renner ministry. For more information please call 585-343-8260 or to leave a message of condolence please visit www.gilmartinfuneralhome.com. Arrangements completed by Gilmartin Funeral Home & Cremation Company, Inc. 329-333 West Main Street Batavia, New York 14020.