May 31, 2021 - 9:23am
Mrs. Patricia J. Hendershott-Matthews
Medina - Patricia  J.  Hendershott-Matthews, 85, passed away on Thursday, May 27, 2021 at Orchard Rehab and Nursing Center in Medina.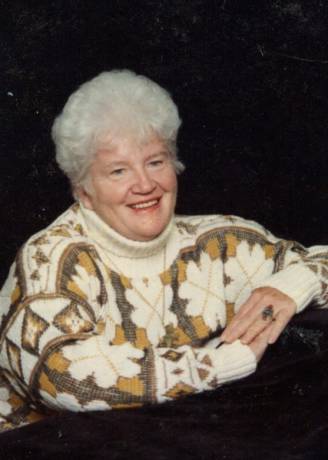 She was born  August 4, 1935 in Albion, a daughter of the late Thomas and Jenny Tuttle Monagan.
She worked as a lab technician for Eastman Kodak in Rochester for many years and was an avid motorcycle rider and was a member of the Gold Wing Road Riders Association and The Elba Elegants. While she resided at Orchard Manor Nursing Home she served as the president of the resident council, an honor she was very proud of.  A longtime fan and former season ticket holder for the Buffalo Bills, she loved the outdoors and was a huge fan of Elvis Presley.  She enjoyed singing karaoke, playing Bingo and card games, especially euchre and skip-bo.
Patricia is the wife of Douglas R. Hendershott Sr. who passed away on April 21, 1991.
She is survived by her children; Susan (Karl) Slate of Batavia, Douglas R. (Debra) Hendershott, Jr. of Oakfield, Kevin (Barbara) Hendershott Sr. and Thomas (Christine) Hendershott, both of the Town of Alabama, NY; son-in-law, Thomas Pillo of Batavia,16 grandchildren; Jennifer Gangi, Eric (Juan) Slate, Daniel Gangi, Jaimee (Cory) Coles, Barbara Hendershott, Patricia (Pedro) Diaz , Douglas Hendershott III, Kevin (Courtney) Hendershott, Jr., Mathew (Elise) Hendershott, David (Nastia) Hendershott, Jessica (Josh) Maskell, Darcy Hendershott, Steven Maskell, Mack Marinaccio, Keith Pillo and Kristina Simon ; 15 great-grandchildren; her sister-in-law; Betty Monagan of Batavia and several nieces and nephews.
She is predeceased by her children; Catherine (late Doug) Hendershott-Donnelly, Keith (late Sandra) Hendershott and Sherryl A. Pillo and her siblings; Henry, William, Thomas and Albert Monagan, Mary Demmer, Lorraine Kinney, Bertha Dibble, Evelyn Hale and Ida Townsend.
Family and friends are invited to call on Wednesday, June 2nd, 2021  from 4:00 pm  to 7:00 pm  at H.E. Turner & Co. Funeral Home, 403 East Main Street, Batavia where her funeral services will follow immediately at 7 p.m. She will be laid to rest on Thursday morning at 10 am in Grand View Cemetery, Batavia.  In lieu of flowers, memorials may be made to Crossroads House, P.O. Box 403, Batavia, New York 14021 or to the Activities Fund at Orchard Rehab and Nursing Center, 600 Bates Road, Medina, New York 14103.  Please leave a condolence, share a story, or light a candle at www.bataviafuneralhomes.com.