June 10, 2021 - 9:20am
Maria T. Marzano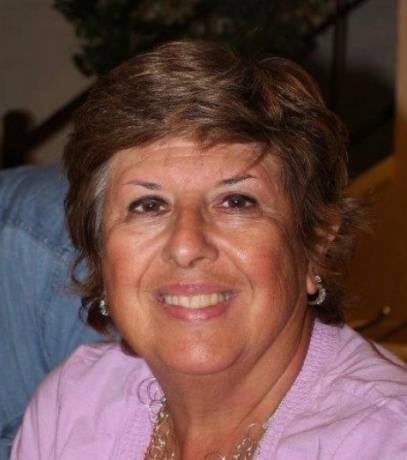 Maria T. Marzano, 72, of Palm Coast, Florida, formerly of Oakfield passed away on June 6, 2021 at Halifax Medical Center in Daytona Beach. She was born in Batavia on June 25, 1948 to the late Thomas (Rose Monachino) Tambe. She is also preceded in death by a sister; Roseanne Tambe.
Mrs. Marzano was the "Maria" in Tony & Maria's Pizzeria in Oakfield. She retired as head of the language department at Alexander Central School and was an adjunct professor at Daytona State College. Maria was former President of Women's AGLOW.
She is survived by her husband; Samuel Marzano of Palm Coast, FL; beloved sons James (MaryAnn) Distaffen of Wilmington, NC, Anthony (Deann) Distaffen II of Rochester, Thomas (Mayra) Distaffen of Kissimmee, FL; siblings Lib (the late Debbie) Tambe of FL, Sam (Jean) Tambe of Oakfield, Tom (Nancy) Tambe of Lancaster, Carol (Jim) Mangino of Bliss, Lucy (Brad) Hudson of TN, Paul (Christy) Tambe of TN; 4 grandchildren Nicole Lougheed, Stephanie, Isabella and Michael Distaffen, along with many nieces and nephews.
Friends are invited to call on Wednesday June 16, 2021 from 4:00-7:00PM at Gilmartin Funeral Home & Cremation Co. Inc. 329-333 West Main Street Batavia, New York 14020. Maria will be laid to rest in St. Cecilia's Cemetery in Oakfield.
For more information please call (585) 343-8260 or to sign a message of condolence please visit www.gilmartinfuneralhome.com. Arrangements completed by Gilmartin Funeral Home & Cremation Company, Inc. 329-333 West Main Street Batavia, New York 14020.