June 10, 2021 - 10:25am
Mr. George B. Van Nest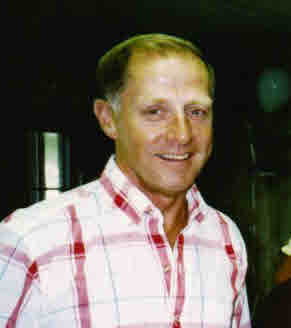 Batavia – George B. Van Nest, age 81, passed away on Sunday, May 2, 2021 under the care of his family and HomeCare & Hospice.
George was born November 4, 1939, in Trenton, New Jersey to the late David S. and Alice (Bitner) Van Nest.  He was also preceded in death by an older brother, David F. Van Nest.
George served in the United States Navy out of Mayport, Florida.   He served primarily on the USS Shangri-La (CV-38) as a jet mechanic and plane captain. He served during the US Naval blockade of Cuba during the Cuban Missile Crisis. He later worked for Mettler Instrument Company for over 30 years. This job brought him to Batavia.  He worked on intricate scales used in hospitals and quality control laboratories as a service technician, later becoming a regional service manager.  When he retired from that position, he worked for the City of Batavia for 10 years in the Bureau of Water and Waste Water.
Spending time with family and friends was special to him.  George enjoyed camping in his vintage Winnebago motor home and enjoyed staying at the Thousand Islands and Letchworth State Park with his family and friends for many years.   He camped with the Winnebago at Watkins Glen International to share the race with his son and members of the family.  He loved being outdoors and working on his classic vehicles.  He rode his Harley motorcycle for many years and had fun with the people he met at Stan's Harley Davidson.  His choice of transportation and fun for many years was his bicycle.  He especially loved riding it at the Jersey Shore on Long Beach Island for other family vacations and for doing a road clean-up frequently on the highway where he lived.    
George was friendly, and always willing to serve however possible.  He was continually "fixing things" and loved the challenge of a repair job and often was the first to offer assistance.  He was a long time member of the BPOE Elks Lodge in Batavia; the Genesee County Chapter of (HOG) Harley Owners Group and the YMCA.  For many years he served the Lord at St. Paul Lutheran Church in several roles including usher and communion assistant.  
He is survived by his wife of 56 years, Elizabeth "Betty" (Stilwell) Van Nest and their two loving children and spouses:  George S. (Veronica) Van Nest of Clarence, NY and Betsey (Christopher) Reigle of Hilton, NY  and their four grandchildren: Alison E. Reigle, Laura A. Reigle; Jordan E. Van Nest and Tyler N. Van Nest. He is also survived by one brother, Kenneth J. (Janet) Van Nest of Trenton, NJ; and one brother-in-law, Nicholas Stilwell of Trenton, NJ and many nieces and nephews.
Friends may call on Thursday, June 17th, 2021 from 4 pm to 7 pm at the H.E. Turner & Co. Funeral Home, 403 East Main Street, Batavia. His funeral service will be held on Friday, June 18th at 11 am at St. Paul Lutheran Church, 31 Washington Avenue, Batavia. Burial, with military honors, will follow at Grand View Cemetery, Batavia. In lieu of flowers, memorials may be made to St. Paul Lutheran School, 31 Washington Avenue, Batavia, New York 14020. To leave a condolence, share a story or light a candle in his memory, please visit www.bataviafuneralhomes.com.