June 10, 2021 - 10:45am
Dolores (Strollo) Bielec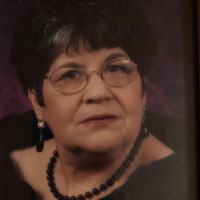 Dolores (Strollo) Bielec, 88, Corfu resident passed away June 9, 2021 of natural causes with her family by her side. Dee was born on February 5, 1933, in Batavia, NY to Modesto and Frances (Fenello) Strollo. 
She is survived by her husband, David Bielec of 57 years. Her daughters Julie (Pacsuta) Bielec and husband John of Confluence, PA. Justine (Staebell) Bielec and Dan of Pembroke. Jane (Toledo) Bielec and Danny of Roswell, GA.
She is also survived by her brother Larry Strollo and sister Carol Strollo, both of Batavia, NY. She was predeceased by her brother William and wife Faye Strollo and brother P. Michael Strollo. 
She has five grandchildren. Zachary and Carley Staebell, Nicolette and Mia Toledo and John (JJ) Pacsuta. She is also survived by several nieces and nephews. 
Dee graduated from Canisius College in 1954 with her degree as a registered nurse. She was employed by St. Jerome's hospital and taught at McAuley's school of practical nursing. Later she had a long career in nursing for a local physician in Corfu, NY, with Dr. Sydney McLouth, where she became part of the community and a friend to all. 
Dee was active in her community of the Village of Corfu as a part Trustee and was an active member of her parish. 
Her hobbies included reading, traveling and spending time with her family. 
Calling hours will be Friday, June 11th from 5 to 8 p.m. at the C. B. Beach & Son Mortuary, Inc. 4 East Main St., Corfu, NY.  The funeral mass will be at St. Maximilian Kolbe Church 18 West Main Street,  Corfu, NY at 11 a.m. on Saturday, June 12th. Interment will follow the mass at Evergreen Hill Cemetery, Corfu, NY.