June 13, 2021 - 12:46pm
Mr. Anthony "Tony" Scafetta, Jr. "Nonnie"
Batavia – Anthony "Tony" Scafetta, Jr. "Nonnie", age 96, passed away on December 15, 2020 at the Premier Genesee Rehabilitation Facility in Batavia.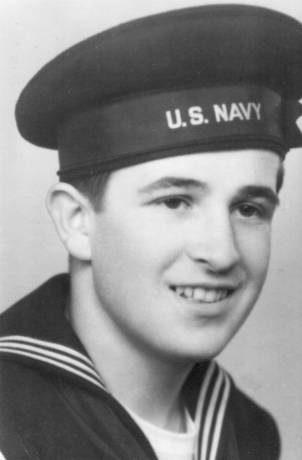 He was born April 29, 1924, in White Plains, a son of the late Anthony Scafetta, Sr. and Angelina Dolorata Scafetta.
He was a loving and devoted husband, father, grandfather and great grandfather.
He is predeceased by his beloved wife of 69 years Frances Zimarino Scafetta, who passed away on January 17, 2017 and his sister, Angeline "Lilly" Licata.
Tony is survived by two half-brothers;  Louis (Linda) Scafetta of Byron and Nicholas (Shelly) Scafetta of Colorado; his son;  Dennis (Nancy) Scafetta of Penfield; his daughter; Angela (Bert) Pooler of Amsterdam; four grandchildren;  Andrew (Adriana) Scafetta, Eric (Rachel) Scafetta, Shannon (Bobby) Schiller, Jonathan (Monique) Fabio; eight great-grandchildren; Leo Scafetta, Eli Scafetta, Anthony Scafetta, Lucas Scafetta, Ella Scafetta, Dylan Scafetta, Ava Schiller and Owen Schiller; his brother-in-law; Charles Gustaferro of Binghamton along with several nieces, nephews and cousins.
He moved to Batavia at a young age and grew up on South Jackson Street and was affectionately known as "Tony" by the Zimarino family and his many friends and as "Nonnie" by the Scafetta family and his South side friends.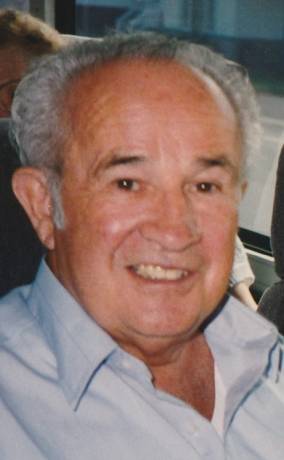 He was a member of the 1942 Graduating class at Batavia High School and proudly served his country with the United States Navy during World War II.
A longtime member of St. Mary's Parish and later Resurrection Parish, Tony was an Honorary Member for the Knights of Columbus for 29 years.  He was a 4th degree Knight of the Father Vincent Capodanno Assembly and a 3rd degree Knight of the Msgr. Kirby Council 325 of Batavia and a longtime member of the Lions Club of Batavia.
Tony was a Tool and Die Maker by trade and worked at Doehler-Jarvis for many years, becoming second shift Plant Supervisor. An accomplished carpenter, he enjoyed hunting and playing golf, and was a Ham Radio operator, WB2VPP, for many years. He was an avid coin and stamp collector.
There are no prior visiting hours. His Mass of Christian Burial, with military honors, will be held on Saturday, June 19, 2021 at 10 a.m. at  St. Mary's Church, 18 Ellicott Street, Batavia.  In lieu of flowers, memorials in Tony's name may be made to American Heart Association of Western New York, 5488 Sheridan Dr #300, Williamsville, New York 14221. To leave a condolence, share a story or light a candle in his memory, please visit www.bataviafuneralhomes.com.
Arrangements were entrusted to the Bohm-Calarco-Smith Funeral Home, 308 East Main Street, Batavia.