June 16, 2021 - 4:01pm
Raymond L. Spring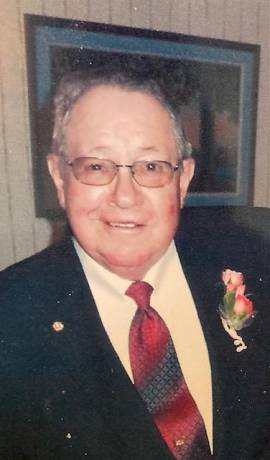 Raymond LaVerne Spring, born March 22, 1937 in Batavia, the son of the late LaVerne & Genievive (Rembas) Spring. He attended local schools and graduated from Alexander High School in 1954. He married the late Leilani Darlene (Kuntz) on November 26, 1960 in West Sacramento, CA.
He enlisted in the US Navy and served one enlistment there. He then enlisted in the US Air Force and was medically retired in 1969. He was a Korean and Vietnam War Veteran after serving in many locations around the states and around the world.
Upon his retirement, he began working for Montgomery Ward in Colorado Springs, CO and then in San Leandro, CA. He then retired from Montgomery Ward in 1992. Ray moved back to Corfu, NY where he worked for a few years for the local Jubilee/IGA store.
Ray was a life member of the Harder O'Donnell American Legion Post 734 in Attica and life member of the Cathie Wilde VFW Post 9000 in Corfu. He belonged to the Air Force Sergeant's Assn., the Retired Enlisted Assn., and the Disabled Veteran's Assn. He and his wife were also members of the Alexander "Happy Agers" Club and also enjoyed performing volunteer work with the New York Veterans' Nursing Home. Ray was a member of St. Maximilian Kolbe R.C. Parish in Corfu.
Raymond is survived by sister Marjorie "Midge" (the late Bob) Goldsborough of Kerrville, TX; brothers Richard (Joan) of Henrietta and Calvin (Carol) of Saratoga Springs, NY; sister-in-law Teleia Mendoza of Portland, OR and numerous nieces and nephews. He was preceded in death by his son Bryan Keith Spring in 1997.
Friends are invited to call on Friday, June 18, 2021 from 11AM to 1PM at Marley Funeral Home, LLC, 135 Main Street, Attica, NY 14011. A Celebration of Life will immediately follow calling hours on Friday at 1:00 PM. He will be laid to rest at Forest Hill Cemetery, Attica.
In lieu of flowers, memorials may be made to Veterans of Foreign Wars, Cathie Wild Post 9000, 116 E. Main St, Corfu, NY 14036 or to American Legion, Harder O'Donnell Post 734, 83 Market St., Attica, NY 14011. For more information please call (585) 591-1212 or to leave a message of condolence visit www.marleyfuneralhome.com. Arrangements completed by Marley Funeral Home, LLC. 135 Main Street, Attica, New York 14011.