June 21, 2021 - 1:11pm
Charles B. Hoffman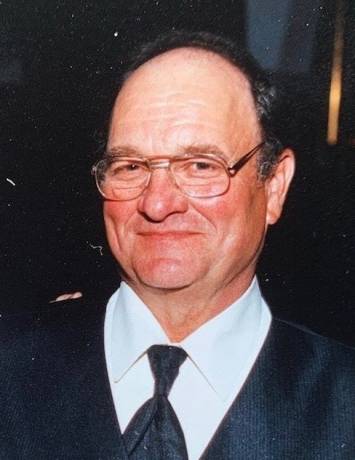 Charles B. Hoffman, 78 of Pavilion, NY passed on June 18, 2021 with his family by his side. Charlie or Chuck, as he was known by many was a proud dairy farmer and active member of the agricultural community. He enjoyed reviewing history facts, the art of woodworking, traveling with friends (Tom & Sharon) and always learning new things.  He enjoyed a good old Sunday drive and always had a story with a life lesson to share.  He was the most proud of his family. As the dedicated family photographer, he was always behind his video camera or snapping family pictures.  He was the son of the late Bernard and Lorraine Hoffman of Pavilion.
Charlie is survived by his beloved wife of 59 years Phyllis Hoffman (Mattice).  Sons David (Michelle) Hoffman, Gerald (Karen) Hoffman, Aaron (Traci) Hoffman, Will (Megan) Hoffman and Daughter Margaret Kilby-Weaver. Sisters Linda Sprague of Batavia and Susan (Michael) Shrader of Gloversville NY.
His grandchildren which he gave special nicknames - Mindy (#1 Girl), Michele (Mini Mike), Jonathan (Johnny-Pop), Joshua (Osh Kosh), Tyler (Tippie-Canoe),  Gabrielle (Bright eyes), Jacob (Jake-brake), Caleb (Kibosh), Amanda (Honey), Sara (Squeakers), Leah (Sweetie Pie), Calvin (Cal-man). Also five great grandchildren Lily, Reed, Cora, Bryce and very soon to arrive Clyde.
Calling hours will be held Wednesday June 23rd from 5-8 pm at the Gilmartin Funeral Home & Cremation Co. Inc. 329-333 West Main St. Batavia, NY 14020. A 10:00AM Funeral Service on Thursday June 24th at Northgate Free Methodist Church 8160 Bank St. Rd. Batavia, NY 14020.  Charles will rest in the Pavilion Cemetery.
In lieu of flowers, donation can be made to The Friends of the Pavilion FFA 1818 Linwood Rd. Linwood NY 14486 or the Bethany Fire Department 10510 Bethany Center Rd. East Bethany NY 14054. For more information please call (585) 343-8260 or to sign a message of condolence please visit www.gilmartinfuneralhome.com. Arrangements completed by Gilmartin Funeral Home & Cremation Company, Inc. 329-333 West Main Street Batavia, New York 14020.